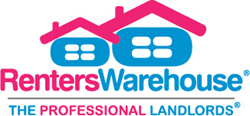 "5 Arch Funding provides the robust level of customer service and exceptional value that our everyday homeowners and investors have come to expect from Renters Warehouse, so naturally we felt there was a great fit here."
Bloomington, MN (PRWEB) February 08, 2017
Renters Warehouse, one of the largest and most awarded residential property management firms in the U.S., is pleased to announce a new partnership with 5 Arch Funding, a private mortgage company for residential real estate investors. This partnership means that investing in residential properties in the U.S. has never been more flexible and easier.
Owning residential investment properties is the best way to generate recurring monthly revenue, setting yourself up for financial freedom. 5 Arch Funding offers fast and flexible access to funding for property investors, not only to purchase the best rental properties, but also to make required repairs and capital improvements that allow investors to receive the greatest return on their investment.
Combining 5 Arch's strategic financing expertise with Renters Warehouse's industry leading residential property management platform – that currently manages more than 17,000 homes for over 12,000 investors across the country – means that it has never been easier to invest in Rent Estate™.
This partnership provides additional value to Renters Warehouse clients, so they can grow their investment portfolios with a special financing rate through 5 Arch Funding. Renters Warehouse partners only with the best complementary service providers in the industry to help clients make the most with their investments in the maturing single-family rental industry.
"We are making a more concerted effort to support and inspire our current clients with the tools, resources and trusted partners to grow their Rent Estate™ portfolio," says Kevin Ortner, CEO of Renters Warehouse. "5 Arch Funding provides the robust level of customer service and exceptional value that our everyday homeowners and investors have come to expect from Renters Warehouse, so naturally we felt there was a great fit here. We're excited to offer 5 Arch Funding as one of our preferred lending partners."
The partnership with Renters Warehouse also gives 5 Arch Funding clients peace of mind, knowing that their investment properties will be managed by the leading residential property management firm in the country.
"At 5 Arch Funding, we put the borrower in the center of our business, providing flexible lending products through a hassle-free, personalized rental property loan process," says Gene Clark, President of 5 Arch. "They also deserve the best in property management once they have made the decision to invest. Partnering with an industry leader like Renters Warehouse will make the decision to invest in residential properties even easier, and it will allow our clients to reap the benefits of property investment with no hassles."
Renters Warehouse exists to help homeowners and investors create wealth and financial freedom through Rent Estate™. To learn more about Renters Warehouse or to find out how much your home will rent for, visit http://www.renterswarehouse.com today!
-30-
About Renters Warehouse
Renters Warehouse is one of the fastest growing and highest reviewed residential property management companies in America. Backed by growth equity investor and majority stakeholder Northern Pacific Group, and under the leadership of President and CEO Kevin Ortner, Renters Warehouse now manages more than $3 billion in residential real estate, servicing 12,000+ investors across 17,000+ residential homes over 35 markets and 20 states. NPG Managing Partner Scott Honour, who in 1999 was a founder of YapStone, a leading online rental property payment service provider, serves as Chairman. Renters Warehouse expertly serves everyday single-property homeowners as well as real estate investors. In 2015, the company officially trademarked the term Rent Estate™ to redefine the entire SFR (Single Family Rental) industry as more traditional real estate gives way to this new lucrative asset. Through their dedicated Portfolio Services Division led by Chief Investment Officer Anthony Cazazian, the company also brings professional, scalable and efficient single property management solutions to investment portfolios with both centralized services and local market expertise and staff. Not only has Renters Warehouse received the prestigious honor of being included on the Inc. 500 | 5000 list of fastest-growing privately held companies in America seven consecutive years in a row, it was also named one of the "Best Places to Work" in Minnesota (where they are headquartered) by the Minneapolis St. Paul Business Journal in 2010, 2011, 2012, 2014, 2015 and 2016. The company was also honored as a best place to work in Arizona (a centralized corporate services center) by the Phoenix Business Journal in 2013 and 2014, and achieved a spot on the prestigious 2016 Top Companies to Work for in AZ list. Nationwide, Renters Warehouse has been honored as one of America's "Best Places to Work" in 2012, 2014, 2015 and 2016 by Outside Magazine. Recognized as pioneers in real estate, business management and innovation, Renters Warehouse has been awarded 22 Business Stevie Awards both internationally and stateside. In 2016, Morningstar Credit Ratings, LLC, a nationally recognized statistical rating organization (NRSRO) offering a wide array of services including operational risk assessments, assigned its MOR RV2 residential-vendor ranking to Renters Warehouse as a residential property manager, indicating that the company demonstrates proficiency in managing key areas of operational risk.
About 5 Arch Funding
5 Arch Funding began with a simple approach to be customer-centric. We are committed to disrupting the status quo in lending. We realize investors need more convenience, speed, and agility to fund their investments. We are focused on providing reliable capital to residential Investors, Mortgage Brokers and Private Lenders nationwide. Our goal is to provide you with the working capital to revitalize and rebuild your community. The company is led by four industry veterans, each with over 20 years of experience in residential mortgages, structured finance, investment banking and special servicing. Throughout the course of owning and managing thousands of residential loans and REO properties across the country, the team gained firsthand experience with the challenges faced by investors like you. As a result, 5 Arch's approach to lending is centered around the investor, allowing you to focus more on execution and less on the loan process. From square footage additions to 100 home rental portfolios, 5 Arch has experience working with a wide range of client and property types. We are institutionally backed experts in the industry – the go-to source for serious investors. So whether you're an experienced flipper, landlord, broker, or lender – our team has the qualifications to exceed expectations and help you expand your business.