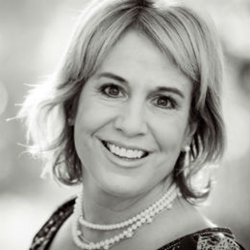 (PRWEB) February 07, 2017
Laura DeFilippo, a licensed Realtor in the Los Gatos/Monte Sereno/Saratoga, California market, has joined the prestigious Haute Living Real Estate Network.
The Haute Living Real Estate Network (HLRN) of Hauteresidence.com is proud to recognize Laura DeFilippo as prominent real estate professional and the network's newest partner. HLRN unites a distinguished collective of leading real estate agents and brokers, highlighting the most extravagant properties in leading markets around the globe for affluent buyers, sellers and real estate enthusiasts.
About Laura DeFilippo:
Laura DeFilippo has more than 24 years of real estate experience. Upon receiving her Juris Doctor degree in 1992, she was admitted to practice law in New York and specialized in residential real estate transactions and personal injury law. As a practicing attorney, Laura represented buyers, sellers, and builders through the entire real estate process – she reviewed and prepared real estate contracts, deeds, easements, advisories, forms, and financial closing statements, and represented her clients at closing/escrow. Laura also represented her real estate clients in court when disputes arose. Upon relocating to Silicon Valley, she joined Alain Pinel Realtors. She remains an active member of the New York State Bar Association and the State Bar of Georgia. Laura is also a current affiliate member of the Trust & Estates Section of The State Bar of California. She has recently been featured on the front page of The Washington Post, and on Fox News, with respect to her real estate accomplishments.
Laura brings superior contract and negotiation skills to the real estate table – her unique set of legal and sales skills, intimate knowledge of the local real estate market, and expertise related to the entire real estate process, are essential to the success of every transaction she handles. Laura's legal background, experiences, and knowledge base set her far apart from other Realtors. Laura has an exceptional understanding of complicated issues related to trust and probate sales, contracts, title policies, easements, deeds, property liens, escrow, and the like.
Laura has joined forces with several Silicon Valley trust and estate attorneys who are confident in her abilities and expertise as a Realtor, and who entrust and refer their clients to Laura to assist with their unique, often complicated, real estate needs.
Having a Realtor with Laura's level of experience, skills, and knowledge creates a level of comfort for buyers and sellers as is reflected in her raving client reviews. The personal guidance and understanding she provides decreases the concerns and apprehensions of her clients. Laura's gentle approach to each client's situation is reassuring, creating a smoother-than-anticipated, often effortless, experience. Paramount to her success as a Realtor are her extraordinary interpersonal skills. She has an excellent ability to communicate in a compassionate manner while remaining a strong leader. Her clients are well-represented and in good hands at all times!
Laura's Promise To Each Client:
Laura promises to deliver an all-encompassing real estate experience driven by creativity, strategy, and integrity. She will guide each of her clients through the complexities of marketing, design, negotiation, and risk management, in collaboration with her group of trusted specialists, who are all devoted to exceeding each client's personal definition of success.
To learn more, visit Laura DeFilippo's Haute Residence profile:
http://www.hauteresidence.com/member/laura-defilippo/