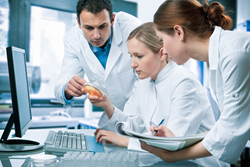 "I hope to apply my considerable payer policy development experience and real-world clinical experience to improving the quality of our services as well as continuing our goal of delighting our current and future clients,"
Lansdale, PA (PRWEB) February 06, 2017
Hayes, Inc., a leading provider of unbiased health technology assessments and consulting services, welcomes Mary McCabe Paine, RN, MPhil, DHSc as Director of Clinical Services, a key new role focused on enhancing client relationships and satisfaction.
"We are delighted to welcome Dr. Paine to the company," says Maura Connor, Chief Operating Officer at Hayes, Inc. "She brings a trifecta of clinical experience, an epidemiological background, and extensive payer experience. In addition, her strong background in organizational leadership makes her the perfect person to lead our clinical services team."
The clinical services team focuses on enhancing the client experience with Hayes as part of their subscription to the Knowledge Center and custom consulting engagements. With the company already at a 93% retention rate, Dr. Paine will be tasked with furthering client satisfaction. The combination of her clinical and payer experience provides her with a unique perspective regarding the needs of all Hayes clients and will prove invaluable in her new role.
Dr. Paine holds a Doctor of Health Science degree from A.T. Still University, Arizona School of Health Sciences, with a concentration in Leadership and Organizational Behavior. In addition, she earned a Master of Philosophy degree in Epidemiology from Yale University, and her Bachelor of Science Degree in Nursing with a minor in Sociology from Georgetown University in Washington, D.C..
Prior to joining Hayes, Dr. Paine served as an epidemiologist with the Clinical Policy Unit in the Office of the CMO at Aetna. Her additional professional experience includes:

Vice President of Editorial Affairs, Snyder Communications
Director of Clinical Informatics, Mount Sinai Home Health Agency
Project Director of Educational Programs, Medical Education Programs, Inc.
"I hope to apply my considerable payer policy development experience and real-world clinical experience to improving the quality of our services as well as continuing our goal of delighting our current and future clients," says Dr. Paine. "I feel very fortunate to join a team dedicated to using unbiased evidence analysis to improve the quality of healthcare."
ABOUT HAYES
Hayes, Inc., an internationally recognized leader in health technology research and consulting, is dedicated to the delivery of high-quality healthcare and improved outcomes through the integration of evidence into decision making and policy development. The unbiased information and comparative-effectiveness analyses we provide enable evidence-based decisions about acquiring, managing, and paying for health technologies. Our worldwide clients include hospitals, healthcare systems, government agencies, health plans, and employers. For more information about Hayes, Inc., visit http://www.hayesinc.com. Follow us on LinkedIn, Twitter, and Facebook.