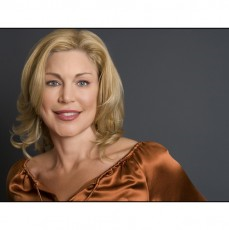 (PRWEB) February 06, 2017
For more than two decades, Great Labels (http://greatlabels.com/), located in Santa Monica, has brought high-end designer clothing and accessories to the closets of budget-conscious fashion fanatics on the Westside. Imagine guilt-free Gucci, priced-to-move Prada, discounted Dior, and why-is-it-so-reasonable YSL. Picture an opportunity to hang out with Coco Chanel, Lanvin, YSL, Prada, Dolce & Gabbana, and Christian Louboutin. Of course, everything at Great Labels is handpicked and must meet the highest standards.
The "Best of Los Angeles Award" community was formed three years ago and consists of over 2,800 professional members living and working in Southern California. It celebrates the best people, places and things in Los Angeles with a slogan "No Ads. No B.S. Only the Best."
"The mission of the community is to celebrate the best of Los Angeles, and allowing its community members to connect with other members who share the highest standards of quality and integrity," says DeRose.
This company is my dream come true. They say do what you love and prosperity will follow, and it certainly has for me. I am honored to receive this award from The Best of Los Angeles Award community," Andrea Waters, Founder of Great Labels.