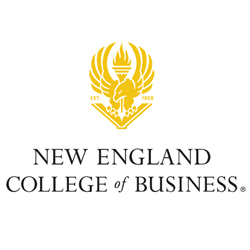 BOSTON (PRWEB) February 15, 2017
On February 22, 2017, from 2:00 - 3:00 P.M., New England College of Business (NECB) will hold a free webinar titled "Managing Stock Market Headwinds in 2017." Part of NECB's groundbreaking new Global Finance Trading concentration, the webinar will be led by the school's Graduate Finance Program Chair Dr. Ned Gandevani, who will also discuss some proven trading and risk management strategies.
The webinar will explore a number of fascinating questions, including whether the market's impressive recent attempts to reach the 20,000 mark in the Dow Jones Industrial will continue, and how the new sentiment of improved economic growth and the potential for higher inflation in the U.S. can prompt stock market headwinds in 2017.
WHAT: A free webinar for current NECB students and everyone else interested to learn more about the changing dynamics of today's financial markets in the context of the U.S. presidential elections and an upcoming new fiscal policy, as well as how to trade and manage your risks in this new environment.
WHO: Dr. Ned Gandevani, Graduate Finance Program Chair at New England College of Business. Gandevani teaches graduate courses and is a respected expert in the industry. He has published four books and numerous articles and essays on the subjects of investment, finance, business, investment psychology and accounting.
WHEN: Wednesday, February 22, 2017 at 2:00 P.M. - 3:00 P.M. EST.
WHERE: Online via GoToWebinar
R.S.V.P.: Reserve your free seat here.
About New England College of Business
Founded in 1909, New England College of Business (NECB) is a leading Boston institution offering quality education and online degrees at the undergraduate and graduate levels. Serving students across the United States, NECB is an online college accredited by the New England Association of Schools and Colleges (NEASC) and is licensed by the Massachusetts Department of Higher Education. For information on NECB, visit https://www.necb.edu/, follow NECB on Twitter or connect with the school on Facebook.