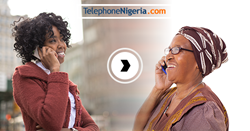 Perfect call line to call Nigeria... It has an awesome voice clarity... (Ifeanyi Ike on Trustpilot.com)
Atlanta, Georgia (PRWEB) February 07, 2017
TelephoneNigeria.com, the platform serving the Nigerian diaspora worldwide, ran research on thousands of Nigerian expats, aged 25-44, who used the calling and top up service on its website in 2016. Five findings were interesting in terms of choices Nigerians abroad made in 2016 related to free time, online activities and tech preferences, places where they settled in, gadgets they used, long distance communication and types of calls they made with https://telephonenigeria.com/.
In 2016, Nigerians abroad who use TelephoneNigeria.com proved big movie lovers and travel buffs. Also, a huge percentage of them are technophiles, especially mobile enthusiasts.
A great surprise is that many Nigerians abroad are also social media enthusiasts, not only as active users, but also bloggers, vloggers and generally, content creators.
30% of the Nigerians on TelephoneNigeria.com use Apple iPhones, which is a huge percentage compared to the rest of the gadgets on the top gadget list made during the in-house research by TelephoneNigeria.com team. Apple iPad is also by far the second most popular from the other devices enlisted: Samsung Galaxy, Blackberry KBD and Z10, that come next on the list.
In terms of places they chose to migrate to, it seems that Nigerians using TelephoneNigeria.com go by the trend. 63% of TelephoneNigeria.com customers are Nigerians living in the USA, while 12% in UK, and the rest in Canada, Ireland, France, Italy, Spain and Germany. This is also the migration flow trend globally.
On larger scale, there were over 1 million Nigerians in 2015 living outside their motherland, as stated by the International Organization for Migration. (http://www.iom.int/world-migration)
In terms of browser popularity among Nigerians abroad, most Nigerian expats prefer Chrome on PC and Safari on iOS. Next comes Firefox on the list of preferences.
Strange thing is that old habits die hard. Internet Explorer is still used among expats. 5,62% of the visits on TelephoneNigeria.com in 2016 came from Internet Explorer, although many services discourage people to use it for lack of updates to the last technologies used by most tech companies.
Edge, Android browser and BlackBerry are still widely used browsers. Opera is also an alternative option, but the number of visits coming from there was insignificant.
In terms of operating systems, Nigerians go with the trend again. They prefer Android, Windows and iOS. But Linux and Symbian are also on the list of options.
Most Nigerians who use TelephoneNigeria.com for their international calls, also use AT&T, T-mobile and Verizon for their local calls. In 2016, some tried Tello as a new entry local operator in the USA that brings more flexibility to the local calling and data plans.
Unexpectedly, Nigerians are among the most talkative nations when it comes to making long distance calls. This is true for both length and frequency of calls. One of the reasons may also be the lower rates compared to international rates Latinos have, although they are known as the most talkative of all ethnic groups.
Nigerians prefer calling to texting, and most of their calls are to mobiles in Nigeria, which means that their friends and family are also highly equipped when it comes to new devices. They use access numbers to make international calls without WiFi, 3G or 4G, and equally KeepCalling app, both from TelephoneNigeria.com.
TelephoneNigeria.com is an interactive website designed by KeepCalling, a global telecommunications company registered in 2002 in USA, that has launched the First International Homesickness Day in history. Presently, KeepCalling provides its services to hundreds of thousands of consumers and businesses, with a focus on customer satisfaction. KeepCalling was listed by Inc 5000 as one of the fastest growing companies in the USA for 5 consecutive years.