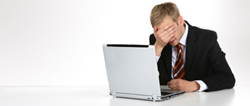 To grow a business requires enterprise, determination, funding, initiative and an approach to risktaking that seeks to avoid and overcome the challenges every business faces.
(PRWEB UK) 7 February 2017
To grow a business requires enterprise, determination, funding, initiative and an approach to risk­taking that seeks to avoid and overcome the challenges every business faces.
Although many businesses seek to avoid employing staff, even Uber is currently faced with having to employ its drivers at least until the taxis drive themselves.
Few businesses can avoid the need to employ staff and most businesses need the range of inputs employees bring from task delivery, innovation through team working and diversity, problem­solving skills as well as the taxation and social benefits we all gain from the work environment. With employment comes payroll and in certain ways the payroll function lies at a key point of risk in every business which can be easily overlooked.
Payroll failures can be categorised as:
Reputation
Reputational risk arising from a failure to pay employees accurately or on time. This risk can arise from a payroll software or hardware failure, a payment failure, human error or a dependence on any one person to perform a critical task. The result may damage the employees' perception of their employer and employee turnover increases as a result.
Fraud
Fraud is a key risk in payroll whether it be from ghost employees on the payroll or misuse of the payment systems. Reviewing published payroll fraud cases often reveals the common truth that given the opportunity, a significant % of employees will carry out a fraud regardless of their levels of pay. It is common for businesses to employ 1 payroll person for every 250 to 500 staff which can be a substantial salary cost and for the small businesses a key area of risk.
Errors
Errors in payroll can arise from weaknesses derived from a poorly designed, semiautomated process through to a failure to correctly apply tax legislation. Payroll complexity has evolved dramatically since 2000 with the introduction of Autoenrolment, RealTime Information exchange with HMRC and constant tax changes and additional requirements. Repeated underpayments of miscalculated tax will incur ever increasing penalties and interest regardless of the burden of having to handle an HMRC inspection.
Sadly payroll staff are sometimes not recognised for the expertise they possess and the importance of the service they deliver. As a career it is rarely given the status it deserves based upon the vast range of technical knowledge and critical role it plays. As a result in today's world where everyone is taught to achieve and strive to reach the top, payroll is an ignored career with the result that increasingly few people show any interest in it until its shows an interest in them. For employers seeking payroll staff it can be difficult to source capable staff and even harder to retain them as competition for the elusive trustworthy, competent, experienced and conscientious employee reaches new heights.
Successful businesses spend much of their time managing risk and payroll is a risk easily managed. A simple way to manage the payroll risk and control costs is to outsource to a professional provider. The benefits to be gained include:
Targets

Access to leading edge Payroll and Payment Systems
Access to Tax Expertise
Improved accuracy and timeliness
Eliminates dependency on any one individual
Protection against Tax Inspections
Reduction in internal Administration
Cost­savings
Other benefits may include employee helplines, advice on employee benefit packages, HR solutions etc.
At Eagle Consulting we say be proactive, don't wait for a disaster you may live to regret, outsource your payroll today. Get in touch with us to dicuss your payroll.