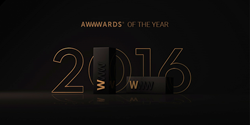 This was such an amazing project to be apart of, since we are all huge fans of KITH. Just being nominated for the Awwwards Site Of the Year is such an honor. There are so many amazing websites showcased this year and we're proud AVEX & KITH are among them
New York, NY (PRWEB) February 07, 2017
Avex Designs, a creative digital agency based in New York City, has been nominated for the 2016 Awwwards E-Commerce Site Of The Year. Avex received this incredible nomination for the web & user-experience design work they did for the New York fashion label, KITH.
"Avex has won multiple awards and nominations in the past, but the Awwward nod was a great honor", says founder John Surdakowski. "To be recognized by your peers in the industry means a lot."
Designed for Shopify, the KITH website features a fully responsive user-interface and minimal layout. This allowed the team at KITH to focus on the beautiful product photography and content. Avex took a mobile first approach to the design, since a large portion of the brand's customers were shopping on their mobile devices. Accessible, beautiful and intuitive. That's how Avex does e-commerce.
The winners of the Awwwards Site Of the Year will be announced at the Adobe Sponsored, Awwwards conference in London, this February. You can read more information about the conference, as well as the other nominees and categories on the Awwwards website.
2016 has been a huge growth year for Avex Designs. Expanding their team, obtaining new office space and partnering with brands such as Iconix Brand Group, Starter, PONY and KITH. In 2017, the digital agency plans to continue growing and offering their clients new digital marketing services.
About Avex Designs:
Avex is a Creative Digital Agency in New York City that partners with brands, agencies and start-ups to create engaging experiences. From strategy and consulting to design and development, we're more than just an agency. We're your next digital partner.
About KITH:
KITH is a fashion brand with brick and mortar stores in Manhattan, Brooklyn and Miami, as well as pop-up locations in cities such as Aspen Colorado. They focus on creating a "a multifunctional lifestyle brand for both men and women". The brand was founded by the prominent figure in the footwear industry, Ronnie Fieg.
About Awwwards:
The awards that recognize the talent and effort of the best web designers, developers and agencies in the world. A panel of specialists formed by the most important designers, creative directors, bloggers and agencies in the industry, dedicate themselves to the challenging task of assessing the talent and effort invested in the web projects that are submitted to Awwwards on a daily basis.