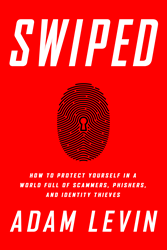 New York, NY (PRWEB) February 07, 2017
There is a story circulating around the watercooler about a guy from Bucksnort, Tennessee, who sent a catfisher his life savings after a steamy back-and-forth on a popular dating app. The amount lost: $4,395.45, which was the supposed cost of airfare and visa expedition for the victim's true love to get from Kiev, Ukraine to the US.
This story may sound familiar, but It was actually made up. The reason? Too many catfish scams go unreported. As a result, awareness does not match the threat.
Not that long ago online dating was viewed as a sad place where desperate people went to connect with other sad, desperate people. That is no longer the case. Any stigma attached to online dating is a thing of the past, with the Pew Research Center reporting that more than 15% of U.S. adults have used online dating sites or dating apps. A majority of Americans now say it is a good way to meet people. That said, the shame of appearing desperate remains, and that's why catfishers often get away with their crimes.
It is not uncommon for military personnel to be targeted. A recent case involved members of Hamas creating fake Facebook profiles and luring Israeli soldiers with them. The goal there was much more serious than mere robbery: They were sending video chat links that contained a Trojan Horse virus that extracted contacts, locations, apps, pictures, and any files, and gave the hackers access to the camera and microphone on the victim's computer.
How to Avoid Catfish Scams
Many believe they won't become a victim. Think again. That's the rule of the jungle. Those who never trust and always verify are the safest — though admittedly it might put a cramp in an active dating life.
Here are five tips for avoiding catfishers this Valentine's Day from my book, Swiped: How to Protect Yourself in a World Full of Scammers, Phishers and Identity Thieves.
Beware of romantic interest from someone who says they can't meet. The Romeo claims he's really American, but lives abroad right now (but is using an online dating site and contacting people in your city). The damsel in distress' phone got shut off. The "military man's" webcam won't work. Scammers always have a hundred arrows in their cupid's quiver of reasons why they can't meet in person, talk on the phone, or use a webcam, and they're almost all disguising the fact that they're using another person's picture and a made-up identity to woo you. Don't get sucked into a whirlwind romance with a would-be Romeo or Juliet. Do your homework. Make sure the potential mate is more than just a few ghostwritten love letters and a model's picture.
Be suspicious of someone who always has emergencies. Once a catfisher thinks she or he has hooked a live one, they'll test their mark to see how far they can push the trust they've worked hard to build. (It doesn't hurt that this can play into their efforts to avoid actually having to meet, talk, or be seen.) But while having emergencies is a fact of life, involving strangers really isn't — and immediately asking for money is a major red flag.
Never turn over personal information or pictures that would leave a lot to the imagination. Maybe this new "squeeze-muffin" will suddenly ask for a credit card number to buy a plane ticket, inquire about banking information, or request access to a Social Security or passport number. Maybe they'll ask for steamy pictures, or to engage in some racy video chats. While giving out personal information is enough of an identity gamble, don't ignore the increased risk of having personal pictures or screengrabs used as points of vulnerability for blackmail by a catfisher out for more than just titillation.
Don't give someone money or help him or her access money. Alarm bells should start going off the moment any potential romantic partner asks for even a smidge of financial assistance. The first request might be small — perhaps something to help take care of an emergency situation —but most catfishers quickly accelerate their requests for money. They might ask their new mark to deposit a check or accept a wire transfer from a friend and pass the money along, but the money never arrives or the check bounces, leaving the romance scammer's victim holding the bag.
Never click strange links or download files or attachments. Even the most heartfelt-seeming e-card can mask something more dangerous than an online-only romance: Weird links to unfamiliar sites or files could contain malware or viruses that could turn any computer into a keystroke logge, which would allow the fraudster to see passwords to everything (including checking accounts). Think before you click that link.
If the catfisher winds up reeling away personal information and the victim is exposed to a scammer, they should monitor their credit and accounts for signs of identity theft. They can sign up for a free credit report snapshot, updated every 14 days, on Credit.com.
Remember, Valentine's Day is a time to celebrate love. It's a day for sharing intimacy and good fortune with potential soulmates, not sharing personally identifiable information and finances with a 400-pound hacker sitting on a mattress in his mother's basement.
ADAM LEVIN
Adam K. Levin is a consumer advocate with more than 30 years of experience and is a nationally recognized expert on security, privacy, identity theft, fraud, and personal finance. A former Director of the New Jersey Division of Consumer Affairs, Mr. Levin is Chairman and founder of CyberScout (formerly IDT911) and co-founder of Credit.com. Adam Levin is the author of Amazon Best Selling book, "Swiped: How to Protect Yourself in a World Full of Scammers, Phishers and Identity Thieves".