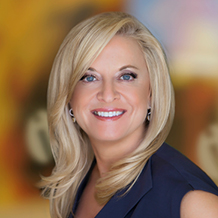 Seattle, Washington (PRWEB) February 21, 2017
TUNE, the industry leader in mobile marketing technology, announced the addition of Dana Evan to their board of directors. Dana has joined the company's board as an independent director to provide guidance on financial strategy and operations. Her deep experience in advising and directing both private and public companies will help guide the company as it continues to build market share and deep customer relationships in the fast-growing mobile space.
"I'm thrilled to be a part of the TUNE team and work in a space where there's such a big opportunity," said Dana. "TUNE's committed leadership, passionate vision, and the way they go above and beyond for their customers, make it a compelling opportunity. Beyond all those things, their passion, drive and focus as a team sets them apart, demonstrating how the company has grown both financially and strategically over the last few years."
Dana joins TUNE at a time of transformation and growth. In 2016, TUNE climbed past 375 employees and continued to grow its enterprise client base with customers like Staples, Match, and Expedia. This makes TUNE the largest independent company providing advertising attribution for mobile.
"On paper Dana is impressive, but in person she is inspiring," said Peter Hamilton, CEO of TUNE. "The scale and growth she has gone through as an operator, the decisions she's made and watched as a public board veteran, and the wild successes she has experienced are only amplified by her humility, insight, and extremely good nature. We are already having too much fun, and I'm so looking forward to her contributions as we climb to our next milestones at TUNE."
Over the past few years, TUNE has been busy building technologies to help marketers simply their workflow, integrating three acquired companies, and launching the TUNE Marketing Console (TMC), the first fully mobile marketing technology stack. Combined with TUNE's HasOffers technology for mobile ad networks and publishers, TUNE acts as a wall-less garden for the mobile marketing ecosystem. The company plans to continue expansion through new product launches, seamless integrations and market consolidation over the coming year.
Dana will be contributing to the strategic planning and operational development of the company through the board of directors, joining TUNE's co-founders Lucas and Lee Brown, CEO Peter Hamilton, Jeb Miller at Icon Ventures and Rich Wong of Accel Partners.
Dana is a Venture Partner of Icon Ventures, and currently serves on the Boards of Box, Criteo, Everyday Health, Farfetch, Linden Labs, Proofpoint and Survey Monkey. Previously, Dana served on the Board of Fusion-IO, which was acquired in July 2014 by SanDisk for $1.1B, Omniture, which was acquired in October 2009 by Adobe Systems for $1.8B, and MySQL, which was acquired by Sun Microsystems in February 2008 for $1.2B.
Previously Dana served for 12 years as the Chief Financial Officer at Verisign, Inc., where she was a founding executive and a significant contributor to the company's growth and profitability. Dana led Verisign's worldwide operations related to finance and accounting, IT, human resources, legal matters, investor relations, real estate and property management, as the company grew from a small venture-backed startup to a global enterprise with nearly 5,000 employees and $2 billion in revenue. In that time she also was responsible for executing and integrating approximately 60 merger and acquisition transactions.
About TUNE
TUNE is replacing old marketing technologies with innovative solutions that help today's marketers and their partners effectively manage marketing campaigns, engage the right audiences, optimize performance and grow their business. TUNE's solutions are the most trusted among the top-grossing mobile marketers and the largest scale advertising platforms, with an attention to accuracy, reliability, and transparency.
Headquartered in Seattle, Washington with over 375 employees in nine offices worldwide, TUNE is the most widely adopted solution to measure mobile marketing performance and is trusted by brands such as Expedia, Sephora, EA, CVS, Subway, New York Times, Line Corporation and more.
For more information, visit ​​http://www.tune.com