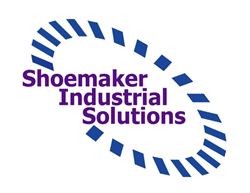 Columbus, OH (PRWEB) February 08, 2017
Shoemaker Industrial Solutions is pleased to announce that it has become a Certified Motor Service Center for American Electric Power Ohio (AEP Ohio). With this certification, Shoemaker is certified for its energy efficient electric motor rewinding processes and is able to offer AEP Ohio's EMotor Rewind Program to commercial and industrial customers in the Central Ohio area. The EMotor Rewind Program offers companies a $2 per horsepower rebate on electric motors in the 100 to 5000 horsepower range that are rewound by an AEP Ohio Certified Motor Service Center. Shoemaker Industrial Solutions received the Certified Motor Service Center status as a result of an independent audit of its practices that was performed by Advanced Energy of Raleigh, North Carolina. Advanced Energy's Proven Efficiency Verification (PEV) program tests the electrical efficiency of an electric motor before and after the rewinding process. In the efficiency verification testing of Shoemaker Industrial Solutions' rewound motor, the motor did not experience any loss of efficiency over that of a new motor. As a result of this "no loss of efficiency" testing, Shoemaker Industrial Solutions was given both Advanced Energy's PEV certification as well as AEP Ohio's Certified Motor Service Center status.
"The service centers in the Proven Efficiency Verification program demonstrate they have the people, processes, equipment and procedures to restore efficiency during motor rewind," said Dr. Emmanuel Agamloh, Senior Motors and Drives Consultant, Advanced Energy. "Motor repair centers who maintain efficiency as outlined in our program are more successful at reducing overall operating costs and increase process reliability for their customers."
About Shoemaker Industrial Solutions
Shoemaker Industrial Solutions is the premier electric motor repair service center in Central Ohio. Shoemaker Industrial Solutions has been in business for nearly 80 years and offers a complete menu of services to its industrial partners in Central Ohio. Shoemaker Industrial Solutions specializes in AC and DC electric motor repair and rewinding. Shoemaker Industrial Solutions also offers complete mechanical repair services for pumps and gear reducers. The company offers many field services to its clients in the form of vibration analysis, infrared thermography, ultrasonic inspection, on-site balancing and AC and DC Drive engineering and troubleshooting.
Media Contact:
Beckie Kletrovets
614-294-5626
http://www.shoemakerindustrial.com
About Advanced Energy
Advanced Energy (https://www.advancedenergy.org/portal/mad/) is a planning, technical and engineering services firm that provides market-based energy solutions. We work with electric utilities, state, federal and local governments, manufacturers, and a wide variety of public and private partners. Advanced Energy offers program design and implementation, consulting, training, testing and research to five markets: Residential, Industrial, Motors and Drives, Renewables and Transportation. Our Motors and Drives team offers expert testing, consulting and training for motor driven systems from its internationally accredited test lab.