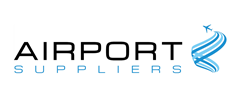 Chicago, IL (PRWEB) February 06, 2017
In late January, Bird-X became an official product supplier on the world's premier airport B2B database site,Airport-Suppliers.com. Airport Suppliers has been at the forefront of their industry for over a decade, connecting suppliers and buyers in all aspects of airport-related services and technology.
Bird control at airports is extremely important and directly correlated with the safety of passengers and employees alike; keeping hazardous waste away from the property and preventing the possibility of dangerous bird strikes during takeoff or landing.
Bird-X has also partnered with ECC, the manufacturers of Bird Balls, which are self-cleaning plastic balls that float on the surface of stormwater-management ponds at airports, effectively keeping birds away with continuous motion and no landing surfaces. These plastic balls allow sunlight in and maintain the temperature of the pond, keeping a balanced ecosystem below.
With the addition of Bird-X to the Airport Suppliers database, airport maintenance managers can now easily search for and connect with the bird control company. With strict regulations, keeping airports bird-free is an important part of airport maintenance.
Bird-X, Inc. is a Chicago-based company that manufactures a complete line of unique bird control products, protecting the health of humans, wildlife, and the environment by deterring birds from unwanted areas without harming them.
For information on any of Bird-X's humane pest control products, please call customer service at (800) 662-5021.