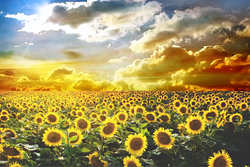 Jupiter, FL (PRWEB) February 07, 2017
DMG Productions is proud to announce that it will feature Direct Biologicals in an upcoming episode of the highly acclaimed TV series, American Farmer, airing third quarter 2017 on RFD-TV. American Farmer airs Tuesdays at 8:00aET on RFD-TV. Check your local listings for more info.
"Direct Biologicals is a United States company that designs custom microorganism products for agriculture and livestock. With more than 17 years of product formulation, fermentation, and field research experience, Direct Biologicals has successfully supplied products that provide agricultural producers with technologies that deliver added value in the field.
Traveling to Yankton, South Dakota, American Farmer will explore Direct Biologicals' new and unique strains of microorganisms, which enable the improvement of existing microorganism and enzyme technologies. In addition, the show will educate about Nutri-Cycle; a targeted 21-strain microbial product that was designed to make row crops and cover crops grow bigger, encroach deeper into the soil, and generate bigger yields."
Nutri-Cycle contains both spore-forming and vegetative strains of bacteria, as well as fungi. Nutri-Cycle mines nutrients bound as insoluble salts from the soil such as phosphorus, potassium, iron and zinc. It also sequesters nitrogen, as a nitrogen fixer, from the ground and atmosphere and feeds it to plants.
"We are truly flattered and excited to be asked to participate in American Farmer. Our company is on the cutting edge of agricultural technology and American Farmer is the perfect platform to reveal to agricultural producers some of the scientific breakthroughs that we have achieved. We couldn't be more pleased about the opportunity," said Matt Heyne, President of Direct Biologicals.
"Direct Biologicals continues moving forward with modern technological advances and applications, providing customers with innovative solutions and comprehensive product lines," said Robert Sikich, Senior Producer for American Farmer. "We look forward to exploring this topic."
Direct Biologicals:
Direct Biologicals is a biotechnology company that creates microbial products to increase yields in row crops, fruits and vegetables, legumes, wheat or any other type of agricultural operation. The company also produces the swine industry's premier manure treatment technology, SULFI-DOXx, which significantly reduces odorous volatile nitrogen and sulfur compounds, increases bio-available nutrient values, allowing producers to spread manure over more acres, and improves crop yields.
For more information, visit: http://www.directbiologicals.com.
About American Farmer:
American Farmer is a breakthrough program on a mission to showcase the latest advancements in agriculture and farming. From seed to harvest, livestock and more, our producers have traveled the country covering the people, places and issues impacting all areas of farm country.
American Farmer airs Tuesdays at 8:00am ET on RFD-TV. Check your local listing for show times.
For more information visit http://www.AmericanFarmerTV.com or contact Robert Sikich at (866) 496-4065 or via email at: Robert(at)AmericanFarmerTV.com.