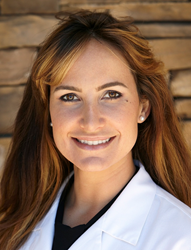 Dr. Wiseman has done a marvelous job helping patients who need endodontic care.
(PRWEB) February 07, 2017
Wiseman Endodontics, formerly of San Diego, California, will now provide the Sioux Falls area with modern endodontic services backed by the latest technology and delivered in a friendly, accessible manner. The practice will open in March.
Referrals are extensions of a dental practice. When general dentists send patients to a specialist, they expect the patients to receive a similar level of care.
Patients visiting a specialist can experience heightened anxiety. It's vital that a specialist takes the time to answer any and all questions, remains approachable and makes every patient comfortable.
"I am an oral surgeon and have worked closely with Dr. Wiseman, who has done a marvelous job helping patients who need endodontic care," says Stephen L. Wheeler, DDS. "In fact, our office manager was treated by Dr. Wiseman and could not say enough wonderful things about the professional care received at her office."
General dentists also expect a specialist to communicate well with their own practices. Wiseman Endodontics makes communication with referring dentists a priority.
"We thoroughly enjoyed working with Dr. Wiseman," says Sean Hariri, DDS. "Her level of communication and correspondence regarding cases was always constant and complete."
Wiseman Endodontics employs the latest technology available for the best possible care:

GentleWave®
A-Series™ Global Microscope
J. Morita Veraviewepocs Cone-Beam Computed Tomography (CBCT)
XDR Digital Radiography
About Dr. Anne Wiseman:
Dr. Anne Wiseman, DDS, is a Diplomate of the American Board of Endodontics. She has practiced in the San Diego area for the last few years. In addition to completing an endodontic residency and implant surgery fellowship, Dr. Wiseman also served a three-year tour of duty in the United States Navy.