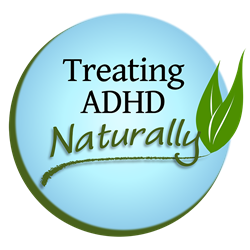 Lectures will include 'No More ADHD: Why Drugs Are Not the Answer'....
Los Angeles, CA (PRWEB) February 07, 2017
The AutismOne Conference, the nation's largest/most comprehensive conference covering autism and related issues, today announced the debut of the Treating ADHD Naturally Event in Colorado Springs in May 2017.
World-renowned speakers like Dr. Robert J. Melillo, author of Disconnected Kids: The Groundbreaking Brain Balance Program for Children with Autism, ADHD, Dyslexia, and Other Neurological Disorders, will be on hand to illuminate the most progressive means for effectively helping individuals who have the diagnostic label of attention-deficit/hyperactivity disorder.
Lectures will include "No More ADHD: Why Drugs Are Not the Answer" and "Top Ten Nutrition Fails that Trigger ADHD."
Hear from the fields of clinical medicine, nutrition, and more at this day-long event, May 24, 2017, that leads into the five-day AutismOne 2017 Conference, which spans May 24-28 and offers over 100 speakers and panelists. Presentations will bring helpful information and hope for newly diagnosed children as well as older children and teens.
The Treating ADHD Naturally Event, which will be held on the first of five days of the AutismOne 2017 Conference, will be held at the Hotel Elegante Conference & Event Center in Colorado Springs, Colorado. For more information or to register please visit http://www.autismone.org/content/conference-membership-registration.
AutismOne thanks Sheri Davis, author of the book titled All Natural Mom's Guide to the Feingold Diet: A Natural Approach to ADHD and Other Related Disorders.