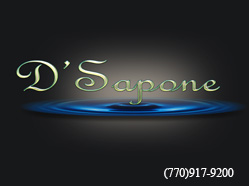 We are profoundly passionate about stone, glass, tile, and grout restorations. It's a force that has driven and inspired us at D'Sapone from day one.
Atlanta, GA (PRWEB) February 08, 2017
One of the leading tile and grout cleaning and sealing companies in the United States, D'Sapone has introduced a quality floor restoration service. It has an exclusive deal with pFOkUS – exquisite restoration products manufacturing company, to use their products in the areas it services. How D'Sapone deals with the stained floor is discussed below.
Cleaning Tile:
Ceramic, porcelain and natural stone tiles stain very easily, when coffee and acidic drinks spill on the floor. D'Sapone eliminates all the stains with its tile cleaning service in Atlanta. It uses Imperia – a deep penetrating cleaner, cleaning, preps and sanitizes the surface while soaking deep to release stains, mold and existing sealers at the root.
Cleaning Grout:
Grout puts a meaningful impact on the floor since it fills gaps between the tiles. The stained or discolored grout lines make the entire surface look worse. D'Sapone removes the stains with its patented grout cleaning service in Atlanta. It cleans the tile and grout at the same time with Imperia.
Color Sealing Grout:
Grout is very porous and it retains moisture or liquids, causing stains and mold. It will stain again, if not sealed with a quality product. D'Sapone prevents the occurrence of stains and mold for a long time with Caponi – a two part pigmented titanium solvent epoxy/resin grout sealer. It waterproofs all the grout lines while penetrating deep into the surface preventing them from allowing the passage of liquids. Caponi comes in more than 40 different colors to suit your needs.
Sealing Natural Stone Tiles:
Natural stone tiles, such as marble, slate, travertine and granite, are just like the beach's sand, absorbing moisture that stains them. D'Sapone has two powerful stone sealers, Repela-Bond and Celine. Repela-Bond – an invisible clear resin water based sealer soaks deep into the tiles creating a hydrophobic surface while leaving a lush natural look. Celine – a clear topical solvent based resin sealer also performs the same task, while adding a refined elegance to the stone tile.
D'Sapone doesn't seal the ceramic and porcelain tiles, as the seal will peel within months.
Offering Maintenance with Little Effort:
After D'Sapone restores the floor tile and grout, its customers can easily keep the look and durability of their surface with Valore – a maintenance cleaner designed by pFOkUS. Valore sanitizes the floor while adding a coat of sealer with a 5 year labor warranty.
Visit https://www.dsapone.com/Georgia/Atlanta/.
To get free estimate, visit https://www.dsapone.com/estimate or call 770-917-9200.