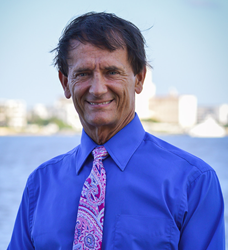 Jupiter, FL (PRWEB) February 07, 2017
New patients in need of full mouth reconstruction services can now schedule an appointment with Dr. Roy C. Blake III, trusted maxillofacial prosthodontist, with or without a referral at his cutting-edge practice. Offering experienced smile makeover services including crowns, bridges, gum disease treatment, dental implants and temporomandibular joint (TMJ) treatment in Jupiter, FL, Dr. Blake strives to provide the latest techniques in reconstructive dentistry.
Smile makeovers can not only restore the appearance and function of a smile, but a patients' overall health as well. As a certified maxillofacial prosthodontist, Dr. Blake is specifically trained to not only see the immediate cosmetic issues a smile may present, but to uniquely analyze the entire oral structure as a function of the whole body, and person. Each smile makeover case has its own distinctive complexities and goals, and treatments differ according to each case, but may involve a combination of crown lengthening, gum tissue contouring, periodontal treatments and/or orthodontics, among other services.
Dr. Blake recently attended a Spear® continuing education course to further advance his knowledge and experience in offering cutting-edge techniques for treating temporomandibular joint disorders (TMD) and occlusion. He recommends TMJ treatment Jupiter, FL, to all patients who experience jaw pain, clicking or popping sounds when they open and close their mouth or malocclusion, or a misaligned bite.
Patients suffering from jaw pain in need of TMJ treatment in Jupiter, FL, or a combination of other restoration techniques are encouraged to meet with Dr. Blake. As a trusted prosthodontist, Dr. Blake performs a detailed evaluation of each patient's oral structure to determine their treatment needs while applying their cosmetic goals as well. Patients are invited to schedule an appointment with Dr. Blake at his Jupiter or West Palm Beach locations by calling 561-296-3399.
About the Doctor
Dr. Roy C. Blake III is an experienced prosthodontist who has been offering personalized dental care to patients in Jupiter and West Palm Beach, Florida for over 30 years. Dr. Blake is a certified maxillofacial prosthodontist who offers specialized treatment in single and multiple dental implant placements and full mouth reconstructions, among other services. Dr. Blake and his entire team value attention to detail and understanding each patient's unique needs in order to offer a truly customized dental experience. To learn more about Dr. Blake or the services he offers, visit his website at http://www.royblakedds.com or call (561) 296-3399 to schedule a consultation.