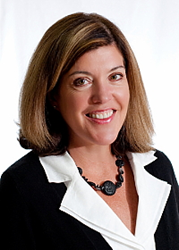 Avon, OH (PRWEB) February 13, 2017
Dr. Carolyn B. Crowell, an experienced pediatric dentist in Avon, OH, is raising awareness of the importance of early dental treatment and care. Dr. Crowell and her team are now accepting new patients for their first dental visits at their cutting-edge pediatric dental practice. Parents interested in helping their children form lasting, healthy oral hygiene routines to prevent cavities and other dental issues, are invited to schedule an appointment with Dr. Crowell or her associates, Dr. Charissa McCune and Dr. Maria Ramirez.
The American Dental Association recommends that parents take their children in for the first dental visit six months after the eruption of the first tooth. In cases where tooth eruption occurs late, parents are encouraged to schedule the first pediatric dental appointment no later than their child's first birthday.
As experienced pediatric dentists in Avon, OH, Drs. Crowell, McCune and Ramirez fully understand the importance of pediatric dental visits for the early detection of cavities and harmful habits such as thumb sucking or nail biting, but also to encourage proper dental hygiene from a young age. Making and keeping pediatric dental visits, as well as teaching proper hygiene techniques, helps to establish healthy oral health routines while children are young. These habits will help children avoid future dental problems and live a healthier life.
Some parents avoid taking their children to the dentist because they are worried that it will be an unpleasant experience for them. However, Dr. Crowell and her team seek to make the first dental visit as pleasant, comfortable and enjoyable as possible for young patients.
Parents who would like to help their children avoid future cavities and establish healthy oral hygiene routines are encouraged to schedule an appointment with a compassionate and experienced pediatric dentist in Avon, OH. Appointments with Drs. Crowell, McCune and Ramirez can be arranged by calling 440-934-0149.
About the Doctor
Dr. Carolyn B. Crowell, DMD & Associates is a dental practice offering pediatric dentistry and orthodontics to patients in Avon, Ohio. Dr. Carolyn B. Crowell is a pediatric dentist and a Diplomate of the American Board of Pediatric Dentistry as well as a Fellow of numerous organizations including the Academy of Pediatric Dentistry. Dr. Charissa McCune is an experienced orthodontist who is a member of the American Association of Orthodontics, among other prestigious dental organizations. Dr. Maria Ramirez is a pediatric dentist who specialized in Children's Dentistry at MetroHealth Medical Center Pediatric Dental Clinic in Cleveland. Drs. Crowell, McCune and Ramirez offer the latest in pediatric dentistry and orthodontics including laser dentistry in order to provide each patient experienced, comfortable and trusted care. To learn more about the doctors or the services they offer, visit their website at http://www.drcrowell.com or call (440) 934-0149 to schedule an appointment.