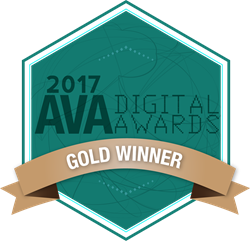 Princeton, NJ (PRWEB) February 09, 2017
BESLER Consulting announced today that it has won a Gold AVA Digital Award in its Podcast category for The Hospital Finance Podcast.
AVA Digital Awards is an international competition that recognizes excellence by creative professionals responsible for the planning, concept, direction, design and production of digital communication. The winning entries are selected by an international panel of judges. This year's competition boasted thousands of entries from countries across the globe with entrants ranging from corporate marketing and communication departments to media conglomerates and Fortune 500 companies.
The Hospital Finance Podcast (HFP) is a weekly audio podcast designed to help hospital finance professionals stay ahead of the challenges they face. From regulatory changes to revenue cycle optimization, bundled payments to revenue integrity, HFP delivers important perspectives, news and strategies from leading experts in healthcare finance. HFP is available on iTunes, SoundCloud, Google Play Music, and on Besler.com/podcasts.
"We're honored to have won an AVA Digital Award," said Michael Passanante, Senior Director of Marketing at BESLER Consulting. "The close collaboration across stakeholders in our business makes this truly a group win."
About BESLER Consulting
BESLER Consulting combines broad healthcare finance expertise with cutting-edge technology to help hospitals enhance and protect their revenue. Through reimbursement and revenue recovery initiatives to navigating alternative payment models, our efforts have delivered more than $2 billion of additional revenue to hospitals across the United States. For more information, visit http://www.besler.com
About the AVA Digital Awards
AVA Digital Awards is an international competition that recognizes the excellence of creative professionals responsible for the planning, concept, direction, design, and production of digital communication. The AVA Digital Awards is sponsored and judged by the Association of Marketing and Communication Professionals (AMCP). The international organization consists of several thousand marketing, communication, advertising, public relations, media production, web, and free-lance professionals. The Association oversees awards and recognition programs, provides judges, and sets standards for excellence. AMCP began in 1995 as a means to honor outstanding achievement and service to the communication profession. For more information, visit http://www.AvaAwards.com