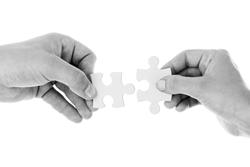 Mindmatrix's mission has always been to help our clients sell more. Taylor Business Group's goal is the same. This partnership has the potential to change the landscape of MSP-IT marketing and sales, taking it to a whole new level.
Pittsburgh (PRWEB) February 08, 2017
Mindmatrix has partnered with the Taylor Business Group to make its marketing and sales enablement platform available to Taylor Business Group clients. The Taylor Business Group is a leading provider of business coaching services and peer groups (for owners and services leaders) to IT and managed service providers.
Powered by Mindmatrix, the MSP-IT Advantage Program will help Taylor Business Group clients generate leads, automate marketing and sales activities, and close more opportunities without allocating additional time and resources. Signing up for the MSP-IT Advantage Program offers Taylor Business Group clients full access to the Mindmatrix marketing automation and sales enablement platform. This includes fresh, professionally written sales and marketing content, seamless PSA-CRM integration, business audit and coaching, and concierge support services. Taylor Business Group clients also gain unrestricted access to Mindmatrix's client support networks.
Both Mindmatrix and TBG share the belief that building the sales and marketing competency of the owner and MSP leadership team is essential to drive sales, achieve scale, and maximize the value of their MSP/IT business. Without developing this competency, most MSPs will face stagnation in the years ahead.
Together, TBG and Mindmatrix are building a common transformation roadmap that has produced record sales results for many of their clients. The foundation of this success for both companies is to work hands-on with MSP owners over a sustained period of time to execute results-driven sales and marketing programs.
Michael Cummings, Director of The Sales Transformation Program for Taylor Business Group, says "As a leading business consultant for IT and managed service providers, we come across clients everyday who want to grow their customer base. However, investing in a sales or marketing automation platform doesn't help them much because they often end up not using it to its full potential. Either they are too busy with the day-to-day activities of their business or lack the expertise and resources to dive deeply and consistently into marketing and sales activities. The MSP -IT Advantage Program by Mindmatrix goes beyond traditional marketing automation tools to fill this gap with its unique 5-step holistic approach to sales and marketing enablement. By combining cutting-edge sales and marketing enablement technology with strategy, content and seamless CRM/PSA integration, the MSP-IT Advantage Program is the most comprehensive sales and marketing program for IT and managed service providers available today."
Harbinder Khera, CEO, Mindmatrix, said, "We are really excited to work with Taylor Business Group and their clients. Mindmatrix's mission has always been to help our clients sell more. As one of the top business coaches for IT and managed service providers, Taylor Business Group's goal is the same. This partnership has the potential to change the landscape of MSP-IT marketing and sales, taking it to a whole new level. We are eagerly looking forward to that."
About Taylor Business Group:
Taylor Business Group is an IT Solution Provider centric consulting firm. Founded in 2001, TBG has brought efficiencies and higher profits to IT Solution Providers through a focused effort in delivering best practices to the ITSP's service, sales and administrative functions via:

Management Consulting
Financial and Accounting Consulting
Management and Sales Workshops
Business Improvement Groups (owner and service manager based peer groups)
Roadmap to Profitability Financial Dashboard
For more information about the Mindmatrix-Taylor Business Group partnership, please reach out to Michael Cummings, Director of The Sales Transformation Program, Taylor Business Group. Michael may be reached at michael(at)taylorbusinessgroup(dot)com or via phone at 630-442-1409. To learn more about Taylor Business Group and its services, please visit https://taylorbusinessgroup.com/