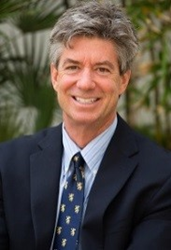 International trade is an enormous net plus for the economy - and for investors.
Baltimore, MD (PRWEB) February 08, 2017
President Trump has not been in office for a full month. Yet he has already advanced several policies with a common theme of trade protectionism.
These include withdrawing from the Trans-Pacific Partnership, proposing tariffs on Chinese and Mexican imports, and suspending immigration channels used by American companies to hire foreign workers.
This isolationist agenda has drawn praise from Trump's support base. But it has worried many financial experts. Among these is Alexander Green, Chief Investment Strategist at Investment U. In Green's view, Trump underestimates how much the U.S. has to lose from turning its back on globalization.
In a recent Investment U article, Green gave several examples of how the American economy benefits from international trade.
"We are the world's third-largest exporter, selling more than $2.35 trillion of American goods and services overseas each year," he wrote.
"We are also the world's single biggest importer. Americans love Japanese electronics, European cars, French wines, Italian shoes, Swiss watches, Dutch chocolates and inexpensive fashions made in Bangladesh.
"International trade is an enormous net plus for the economy - and for investors."
Green feels that President Trump and other isolationists understate the degree to which trade protectionism could raise prices for American consumers. He also argues that the president is ignoring the job-creating power of international trade.
To that end, Green wrote a second article refuting the popular misconception that globalization is the main cause of job loss in the U.S.
"In truth, robots more than sweatshops are displacing U.S. workers," he wrote.
"According to a recent Stanford University study, manufacturing robots now cost less than $4 an hour... and are getting steadily better and cheaper.
"That's why politicians who claim they can reverse globalization and bring back all those manufacturing jobs are blowing smoke. (Or smoking something.)"
Green points out that trade deals and immigrants are easy scapegoats for more complex economic problems like automation. He posits that President Trump's trade protectionism is too misguided to meaningfully succeed in restoring U.S. manufacturing jobs.
Green is a former Wall Street analyst with more than 20 years of experience as an investment advisor and financial writer. He has appeared on The O'Reilly Factor and has been profiled in The Wall Street Journal and Forbes, among others. Green is also the author of several national best-selling books on investing, including The Gone Fishin' Portfolio.
He is the Chief Investment Strategist of Investment U, a financial news and education newsletter with more than 400,000 subscribers.