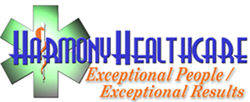 Harmony Consulting Solutions is committed to achieving three benefits for each project undertaken. A measurable increase in the quality of patient care, guaranteed financial return on investment, and increased organizational efficiency and effectiveness."
Tampa, Florida (PRWEB) February 07, 2017
Harmony Healthcare, a leader in human capital management solutions, has announced the formation of a new division, Harmony Consulting Solutions.
Harmony Consulting Solutions (HCS) implements project management-based solutions for healthcare facilities, delivering specific and measurable value through improving the quality of patient care, revenue enhancements and cost savings. HCS will provide leadership in key areas including Revenue Cycle Management performance improvement, data analytics, clinical documentation improvement, reimbursement optimization, and TeleExpert services for coding and documentation.
Harmony Healthcare founder and CEO Christopher Brown noted: "Harmony Consulting Solutions, a leader in healthcare revenue cycle innovation, will deliver value-added returns on investment for our client organizations and facilities."
Brown added "Harmony Consulting Solutions is committed to achieving three benefits for each project undertaken. A measurable increase in the quality of patient care, guaranteed financial return on investment, and increased organizational efficiency and effectiveness."
Industry veteran John Pitsikoulis is leading Harmony Consulting Solutions as Director. John has over 30 years of Revenue Cycle Performance management and consulting experience. A coding, clinical documentation and compliance expert, John has integrated his regulatory subject matter expertise and operational improvement experience with healthcare emerging technologies. Per Mr. Brown, "His technical skills and operational insight made him the perfect choice to lead the Harmony Consulting Solutions division."
About Harmony Healthcare
Harmony Healthcare provides interim, outsourcing, project management and reviews, as well as direct-to-hire solutions for clients. The company specializes in hiring Revenue Cycle and Health Information professionals for client facilities. The company's experts are highly trained, can spot problems and lead a client organization through the best processes, procedures and solutions.
With a large breadth of expertise, the company is able to provide support in areas ranging from clinical documentation improvement and coding to auditing and GSA government compliance at Veterans Administration hospitals and U.S. military bases.
Harmony employs more than 500 people and has staff at client sites across the United States. The company maintains low turnover by providing 100 percent covered health insurance, paid time off, paid travel expenses and keeping the back-office operation inexpensive.
Harmony Healthcare also boasts a #418 ranking, with a three-year sales growth of 922 percent, on the 2016 Inc. 500 list.
"Harmony Healthcare was founded on the principals of integrity, character, hard work and discipline."
Learn more about Harmony Healthcare https://harmony.solutions/
Learn more about Harmony Consulting Solutions https://harmony.solutions/harmony-consulting-solutions/
About Christopher Brown
With a career marked by a sharp entrepreneurial eye and the love of a good challenge, Brown founded Harmony Healthcare in 2010 after recognizing just how revolutionary the change from paper to digital medical records would be for healthcare facilities. His company helps clients solve problems associated with digital medical records and health information management that have coincided with the change in the way healthcare facilities collect patient information, code it, communicate with insurance companies and collect revenue in a timely manner.
Brown learned some of his best leadership lessons from the well-known, much-loved, and highly successful UCLA Basketball Coach John Wooden. Many of Wooden's words of wisdom apply both on and off the basketball court. "It's not what you do, but how you do it," is one of Brown's favorite quotes from Wooden.
His 2001 book, "Insights, A guide to Successful Recruitment Strategies and Training" is a comprehensive guide to recruitment, staffing and human resources training. Learn more about Christopher Brown https://harmony.solutions/revenue_cycle/cbrown/.
About John Pitsikoulis
John is an RHIA certified, results-driven leader with 30 years of management and consulting experience earned while working for Nuance Communications, PricewaterhouseCoopers and The Cleveland Clinic Health System. His technical skills and operational insight made him the perfect choice to lead the Harmony Consulting Solutions division. Learn more about John Pitsikoulis https://harmony.solutions/revenue_cycle/john-pitsikoulis-director-harmony-consulting-services-hcs/