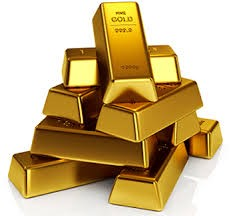 "A high-value key-word-phrase web domain name not only edges out the competition on Google, but can make a significant and immediate impact in branding, customer acquisition, and sales," says financial services marketing expert, Jeff Mustard.
Miami, Fl (PRWEB) March 14, 2017
What's in a Company Name? Everything.
"One of the secret formulas of marketing today is to have a company name that includes a key word or key-word phrase that is used by consumers when searching for the type of product or service offered by your organization," says Jeff Mustard, President of The Bamboo Agency, a multiple award-winning, full service advertising, marketing and public relations firm that specializes in financial services marketing.
More than 2 Dozen Precious Metals, Gold Bullion, Key-Word-Rich Domain Names Available
Leveraging its years of experience in the financial services sector, working with clients domestically and internationally, from launching a new company to re-branding, re- renaming, and completely re-positioning financial services organizations, Jeff Mustard's company, The Bamboo Agency, has created more than two dozen key-word-rich, incredibly valuable national web domain names/URLs for the gold bullion, gold trading, gold brokerage industry guaranteed to provide first page Google search results. See the full list of 26 Exceptional Gold Broker, Gold Dealer, Gold Bullion Trader Names: http://bit.ly/2mDQXWF
Companies Seeking a National Sales and Marketing Platform, More Leads, Better Web Traffic and Improved Sales for Precious Metals, Gold Bullion Brokerage and Gold Trading
Whether your company sells precious metals products, such as gold bullion, gold coins, silver bars, silver coins or other precious metals, having a Google-friendly web address/URL that helps potential customers find your company using Google search is singularly the most important and valuable marketing asset your company can possess. A high-value key-word phrase web domain name, such as those included below, can instantly make a positive, significant and virtually immediate impact in branding, customer acquisition, and sales. Most key-word rich generic industry URL's (across most high value and competitive business categories) are no longer available as they've been snapped up by savvy marketer's years ago.
Game-Changing Web Domain Names for Precious Metals Dealers, Precious Metals Brokers and Gold Bullion Dealers
"We have 26 incredibly valuable, game-changing names for those who are a precious metals dealer, gold bullion broker, or gold trader," says Mustard. "Most importantly, says Mustard, "these key-word rich names will help any company, of any size, anywhere in the country, achieve first page Google search results. Click link to see full list now: http://bit.ly/2mDQXWF
Here is an abbreviated list of key-word-rich web domain names for Precious Metals Brokers created by The Bamboo Agency.

Bullion-Broker.com
Bullion-Dealer.com
Gold-Dealers.net
AmericanBullionCorp.com
American-Bullion-Brokers.com
National-Bullion.com
NationalBullionExchange.com
Precious-Metals-Brokers.com
Precious-Metals-Dealer.com
US-Bullion.com
UnitedStatesBullion.com
FOR A COMPLETE LIST OF THE CATALOGUE OF PRECIOUS METALS, GOLD BULLION BROKER, GOLD BULLION DEALER, AND GOLD BULLION TRADER NAMES AVAILABLE, PLEASE VISIT: http://bit.ly/2mDQXWF
ABOUT THE BAMBOO AGENCY | JEFF MUSTARD
A veteran advertising executive with extensive credits, including that of author, tv commercial writer/producer, documentary filmmaker, Jeff Mustard is the architect and engineer of countless high-level marketing initiatives and public relations campaigns. Jeff Mustard's strategies have launched companies, completely re-branded and re-positioned businesses, improved brand awareness and increased sales and revenues. His public relations campaigns have racked up more than $100 million in earned media for clients locally, regionally, nationally, and internationally for print, radio and television. Clients have appeared in all major print and television media, including, The New York Times, The Wall Street Journal, Investor's Business Daily, CNN, FOX News, MSNBC, among dozens of other media outlets. Jeff Mustard has served in various high-level capacities as Director of Communications/ Marketing/Media, Spokesperson and Information Officer for private businesses, government officials at the Gubernatorial, White House and United Nations levels. He is the President of three media companies – advertising, radio production and video/film/tv production.
http://www.TheBambooAgency.com
http://www.TheRadioProducers.com
http://www.TheDocumentaryProducers.com
Contact: Jeff Mustard – 954-801-8263 | director(at)thebambooagency.com