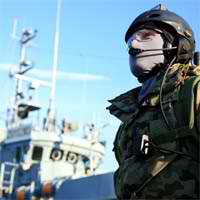 Open access phone triage improves access to expert surgical advice and can be delivered in a timely manner...
Raleigh, NC (PRWEB) February 08, 2017
Surgeons with the VA in Boston say a phone system they put in place to evaluate suspected cases of mesothelioma by phone led to expert exams and altered treatment plans in 71 percent of patients. Surviving Mesothelioma has just posted an article on the new research. Click here to read the details.
The newly published study conducted by VA Boston Healthcare System details the use of phone triage for 60 veterans believed to have pleural mesothelioma. Thirty-eight of these patients ended up traveling an average of 1000 miles to see an expert at the VA.
"Our initial experience demonstrates that in-network centralized care for Veterans with MPM is feasible within the VHA," writes author and thoracic surgeon Charles Jeff Siegert, MD. "National open access phone triage improves access to expert surgical advice and can be delivered in a timely manner for Veterans using our service."
According to the report in the Journal of Surgical Research, in 71 percent of cases, the encounter changed the way these mesothelioma patients were initially being treated.
"Research has consistently shown that mesothelioma patients who are evaluated and treated in centers that have experience with this rare cancer have better outcomes," says Alex Strauss, Managing Editor for Surviving Mesothelioma. "Unfortunately, not all patients have easy access to such care. This study offers the hopeful idea that telephone triage of suspected mesothelioma cases may help fill this gap."
To read more about how the phone triage worked and it's potential implications for veterans and others suspected of having mesothelioma, see Phone Triage for Veterans with Suspected Malignant Mesothelioma, now available on the Surviving Mesothelioma website.
Siegert, CJ, et al, "Open access phone triage for veterans with suspected malignant pleural mesothelioma", January 2017, Journal of Surgical Research, pp. 108- 114, http://www.journalofsurgicalresearch.com/article/S0022-4804(16)30299-2/abstract
For more than a decade, Surviving Mesothelioma has brought readers the most important and ground-breaking news on the causes, diagnosis and treatment of mesothelioma. All Surviving Mesothelioma news is gathered and reported directly from the peer-reviewed medical literature. Written for patients and their loved ones, Surviving Mesothelioma news helps families make more informed decisions.