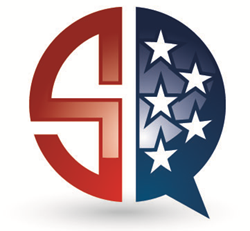 Have you ever noticed that anybody driving slower than you is an idiot, and anyone going faster than you is a maniac?
San Diego, California (PRWEB) February 09, 2017
Historically, people have traveled to the DMV to obtain license plate and vehicle records. Visiting the DMV, especially without an appointment, can be a time consuming endeavor that limits access for some to obtain the vehicle information they need. Now, with the advent of the internet and public record websites, it is possible for most anyone to perform a license plate search online. SearchQuarry.com has recently launched a license plate lookup tool to provide the general public with easy online access to the vehicle records online, without having to visit the DMV. Anyone with a smartphone, computer or tablet can access this free resource online.
Vehicle Records via License Plate Number
Before taking out a loan to buy a vehicle, consumers often want to learn as much as they can about a vehicle to know the potential issues. Buying a used car is a risk that is not always avoidable, but using this online resource can add a layer of protection to the process. With the ability to view vehicle information online, buyers can see a multitude of vehicle information to help make an informed decision.
License Plate Information Privacy Concerns
"Although a lot of people are excited when they learn about the license plate lookup tool, not everyone takes advantage of the features," states a SearchQuarry.com representative. He continues to elaborate, "The biggest concern that people have is that their privacy will be compromised. After looking up the desired reports, they don't want the person whom they were investigating to find out." To mitigate this concern, SearchQuarry.com has a strict privacy policy and has vowed never to share its users' personal data with anyone, providing consumers with peace of mind. All searches performed on this website are confidential and anonymous.
Getting Started With The License Plate Lookup Tool
To begin using the free license plate lookup tool, a user only needs to input the full license plate number and state of registration to begin. The search typically takes a few seconds and displays results online for the user to view. These results may include vehicle records, VIN number, owner information, safety and recall information. If license plate owner information is available the user can also check their background records if they opt to sign up for the premium service. All this information is made available via the Freedom of Information Act of 1966, some restrictions apply via the Driver's Privacy Protection Act.
Driver's Privacy Protection Act of 1944
A person may conduct a motor vehicle records search only for a purpose permitted under the Driver's Privacy Protection Act of 1994 ("DPPA"), 18 U.S. Code § 2721 et seq., as amended. By proceeding, the user must represent that the terms of the DPPA have been read, and upon conducting the search for a purpose authorized by the DPPA. The user must understand and agree that use of this service and of the results of a motor vehicle records search for any purpose other than a DPPA permitted purpose may be subject to liability under the DPPA. Vehicle owner information is not always available. The user will be required to attest to these statements again in the member's area prior to conducting a search. As required by the DPPA, SearchQuarry.com will retain a record of all requests, including the name and selected permitted purpose(s).