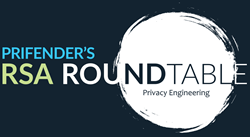 San Francisco, California (PRWEB) February 09, 2017
Prifender, an emerging San Francisco based startup, providing enterprise privacy management and compliance solutions, announced that their CEO, Nimrod Luria, will participate as a speaker at the upcoming event of the International Association of Privacy Professionals at RSA 2017, on February 13.
Luria will speak at a panel about the new technological approaches to privacy, and elaborate about the topic of emerging privacy technologies for the enterprise.
Prifender was named Most Promising Privacy Technology Startup at P.S.R. conference in 2016.
Prifender's technology can automatically inventory millions of identities across systems and networks, associating specific individuals with applicable regulations and allow the organization to control the data as it flows throughout the enterprise, by using forensic and artificial intelligence (AI) technology.
Prifender will also host a roundtable dedicated to privacy engineering.
The Event will feature a few key speakers that will focus on privacy technologies; Marcus Morissette, GPO at eBay, Kevin Murphy, CISO & DPO at Corning Incorporated, and Michelle Dennedy, VP & CPO at Cisco.
Prifender's Privacy Management Strategist, John Gevertz, formerly ADP's Global Privacy Officer, will moderate a discussion on the topic of privacy engineering in support of compliance.
The roundtable is set to take place on February 14th, in San Francisco.
For more information on the panel or roundtable, please contact Prifender at info(at)prifender(dot)com