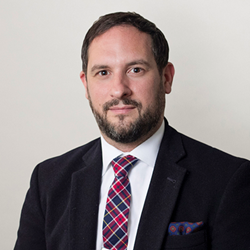 We want to ensure that, like Chris, every person's home remains a place where he or she can live comfortably, safely and independently.
(PRWEB) February 08, 2017
February 3, 2017 – Alliance Homecare, a concierge home health care provider serving individuals and families in New York City, Long Island, Westchester and the Lower Hudson Valley, was recently featured in a CBS New York television segment (http://cbsloc.al/2kZy2ax). The news story, "A Fall from the Sky," focused on a new program recently introduced, Rehab To HomeSM (RTH) Transition Program and inspirational client, Chris Scott, who was permanently paralyzed from the neck down in a tandem skydiving accident two years ago.
The television segment revolves around Chris, his many surgeries and months of rehab, and how his complex long-term care and innovative home renovation has positively impacted his plans for the future. Opposed to the idea of a nursing home, the typical solution in cases like this, the Scott family reached out to Alliance Homecare, a NYC-based concierge home health care provider, to devise a safe and secure return to home.
With the help of Frangeli Consulting & Design, a specialized professional design firm that oversees home modification designs specifically for the medically and mobility compromised, Alliance Homecare overhauled Chris' apartment – renovating the space and installing new equipment including a ceiling lift typically found only in rehab centers. In need of round the clock care, two Alliance Homecare caregivers are with Chris 24/7 and an entire team, including a dedicated care manager and nurse, work continually to make sure he stays out of the hospital. Resolved to be as independent as possible, Chris has incredibly learned to control his wheelchair using head motions.
"Chris is our inspiration for creating this program," explained Greg Solometo, CEO and founder of Alliance Homecare. "Our goal for clients, who have experienced these types of catastrophic situations, is to facilitate maximum independence in the least constrictive environment, reversing both the risk of admission to a nursing home and/or readmission to a hospital system. We want to ensure that like Chris, every person's home remains a place where he or she can live comfortably, safely and independently."
Alliance Homecare's RTH Transition Program provides extensive, multi-level support enabling patients to return home with appropriate care after a sudden life changing event with complicated medical needs. The RTH Transition Program encompasses expert counsel, coordination, training and continuous in-home services from a multi-disciplinary care team that give families a viable option over a long term stay in a nursing home. This includes overseeing any necessary home modifications, including recommending new adaptive equipment, to ensure safe home access, showering, sleeping and self-care.
The RTH Transition Program is currently limited to privately funded scenarios or through catastrophic insurance, workers compensation or disability. For those seeking a more financially accessible option, Alliance Homecare offers Rehab To Home Lite, a scaled-down version of the traditional transition program, which provides solutions at a lower cost price point. Over time, Alliance Homecare hopes to expand the RTH program further through government partnerships to cover a larger number of people to be cared for at home.
Alliance Homecare is located on the sixth floor of 252 West 37th Street in New York. They can be reached at 1.877.NURSE80 or http://www.alliancehomecare.com. For the latest news and updates, follow Alliance Homecare on LinkedIn, Facebook (@AllianceHomecareNY), Twitter (@alliancehcny) and Google+.
About Alliance Homecare
Alliance Homecare is a concierge home health care company which offers an extensive range of high-quality private home care services to an elite client base in lower New York State which includes: the five boroughs of New York City, Nassau, Suffolk, Westchester and Rockland Counties. Co-founded in 2006, Alliance has a uniquely selective hiring process, known as The Grandma RuleSM. This process ensures Alliance only hires the highest caliber of registered nurses, home health aides and health care professionals, resources the company would be comfortable caring for their own families. These specialized professionals provide best-in-class care for Alliance's clients and their loved ones while honoring a strict code of confidentiality. A Licensed Home Care Services Agency (LHCSA), Alliance's services include private duty nursing, home health aides, companions, professional care management, physical therapy, and nutritional counseling. To learn more, visit http://www.alliancehomecare.com.