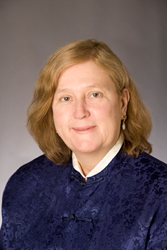 Darien, CT (PRWEB) February 09, 2017
On Saturday, February 25th, the owner of Aloha Natural Healing Center LLC, Dr. Margaret Rague will be a video interview guest on Empire Broadcasting Group. During her interview she will be sharing with listeners with regard to her background as a board certified naturopathic physician licensed in the state of Connecticut, as well as an attorney in New York and Connecticut since 1979 and 1988, respectively.
Dr. Rague wishes to assist people in their healing process using her extensive skills and abilities. Employing all natural techniques, she is confident that her patients receive the best care because they learn to cope with their issues in a natural and self-fulfilling way. Naturopathic healing successfully utilizes botanicals, homeopathy, energistics, creativity, hydrotherapy, counseling and talk therapy, nutrition, physical adjustments, supplementation and rehabilitative and regular exercise. It also employs state of the art diagnostic techniques frequently overlooked by doctors graduating from more conventional medical education programs, as well as already established diagnostic methodologies.
Be sure to check back with Empire Broadcasting Group, http://www.empirebroadcastinggroup.com for the date and time announcements of Dr. Rague's additional upcoming live interviews. Archived interviews of Dr. Rague can be located at http://www.empirebroadcastinggroup.com. For further information please visit her website at http://www.alohanaturalhealingcenter.com.
###
As experts gather together and empower minds all over the world, Empire Broadcasting Group is there to encourage individuals to be leading professionals and succeed. Be sure to visit http://www.empirebroadcastinggroup.com for additional information about us. For all media inquiries, please contact admin(at)empirebroadcastinggroup(dot)com.