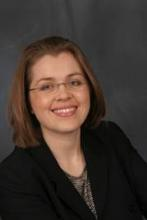 I'm excited to be named as one of the top female advisors and I will continue to help companies and individuals plan for successful and profitable futures.
White Plains, NY (PRWEB) February 09, 2017
Heidi G. Sidley, Managing Director and Principal at StoneStreet Equity in White Plains, has been named as one of the Top Women Advisors in 2016 by the National Association of Plan Advisors (NAPA), the nonprofit organization serving the retirement plan industry. Sidley was awarded this distinction based on her outstanding contributions to the retirement plan industry and work with institutional retirement plan sponsors across the country.
Sidley has over two decades of experience in the financial services industry, with a resume that includes major names like Shearman & Sterling, Towers Perrin, and KPMG. At StoneStreet Equity, Sidley helps companies craft retirement benefit programs that are well-researched, transparent and practical. StoneStreet Equity is a division of Independent Financial Partners (IFP), an SEC Registered Investment Advisor (RIA) with headquarters in Tampa, FL and Phoenix, AZ.
Sidley's award comes on the heels of a competitive nomination and voting process carried out by industry associates and NAPA judges. Sidley was a winner in the "Captains" category, where she competed with other principals, owners, and team captains in the industry across the country.
"It's an honor to be recognized by NAPA," said Sidley. "I'm excited to be named as one of the top female advisors and I will continue to help companies and individuals plan for successful and profitable futures."
"IFP is extremely proud to have an individual like Heidi Sidley in our network of advisors," said Chris Hamm, Chief Operating Officer at IFP. "Her passion and potential for helping businesses and employees get the investment services they need is something we hope to see more of in this industry. Our team at IFP wishes only the best for Ms. Sidley and we will continue to support her in every way we can."
NAPA Top Women Advisor award recipients are nominated and voted on by industry peers and selected by a NAPA panel of judges based on information about their practice, experience and accomplishments as provided by nominees.
About StoneStreet Equity
StoneStreet Equity is an independent retirement advisory firm focused on helping plan sponsors manage fiduciary risks while achieving plan objectives. Led by a team of corporate retirement specialists with an average of nearly 30 years' experience, StoneStreet Equity is a trusted, respected advisor to plan sponsors, focusing on successful participant outcomes and enabling plan committees to understand all aspects of their duties. StoneStreet Equity is based in White Plains, NY. Learn more at http://stonestreetequity.com/.
About Independent Financial Partners
Independent Financial Partners (IFP) is family-owned and privately-held since it was founded in 2000 by CEO William Hamm Jr. on the principals of independence, flexibility and collaboration. IFP is a comprehensive financial advisor support firm with headquarters and corporate offices in Tampa, Florida, and Phoenix, Arizona.
IFP is an SEC Registered Investment Adviser (RIA) and an Office of Supervisory Jurisdiction (OSJ), IFP works directly with its advisors to provide them technological, compliance, marketing, business development, and operational support, as well as access to leading experts in the fields of retirement, wealth management, insurance and institutional services. The firm has annually earned the trusted CEFEX certification for support services for adhering to the industry's best practices since 2014. For more information on IFP, visit http://www.ifpartners.com.
Securities offered through LPL Financial, Member FINRA/SIPC. Investment advice offered through StoneStreet Equity LLC, a registered investment adviser and separate entity from LPL.
IFP is CEFEX certified to provide Registered Investment Advisor services through its division of IFP Plan Advisors including the oversight and support of Investment Adviser Representatives providing services under its retirement plan agreements.