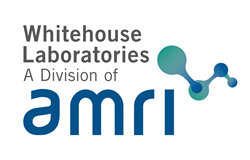 With increasing frequency, clients are relying on upfront characterizations of container systems and their components by CCI test methods with the goal of reducing integrity risks downstream in the production process
(PRWEB) February 13, 2017
Whitehouse Laboratories, a division of AMRI, and fully accredited contract testing facility, announces that Brandon Zurawlow, associate director of Container Closure Integrity Testing (CCIT) at Whitehouse Laboratories, will be speaking during the PDA Europe Parenteral Packaging Conference in Barcelona.
Zurawlow will co-present "The Effect of a Plunger Surface Roughening Treatment on CCI: Evaluation of Inherent Package Integrity by Helium Leak Detection in the Vacuum Mode," with Mats Rasmussen, project director at Novo Nordisk, on March 15 at 15:30 CET. Zurawlow will be discussing the concept of inherent package integrity.
"Over the past six years of performing container closure integrity analysis, a clear trend has emerged," Zurawlow said. "With increasing frequency, clients are relying on upfront characterizations of container systems and their components by CCI test methods with the goal of reducing integrity risks downstream in the production process."
The PDA conference aims to foster discussion on current trends in parenteral packaging, with a section dedicated to CCIT. Attendees can engage in dialogue regarding current regulatory requirements for CCI and the most effective approaches to achieving compliance in this critical area.
"We are extremely excited for this very special invitation for Brandon," said Mark Stier, general manager at Whitehouse Laboratories. "He is on the front lines with our clients when it comes to the development of leak testing programs that meet the strict regulatory requirements expected of industry. I am confident attendees will walk away with an improved knowledge base after hearing the presentation."
Visit the Whitehouse Laboratories and AMRI team at tabletop #22 during the conference or schedule a meeting with one of our experts.
About Whitehouse Laboratories
Whitehouse Laboratories is a fully accredited contract testing facility that supports pharmaceutical, biotechnology, medical device and consumer product manufacturers around the world. The company offers a comprehensive array of testing solutions from materials and excipients, container qualification and container closure integrity testing, routine analytical chemistry, drug delivery systems and device qualification programs, packaging, distribution and stability and storage programs. For more information visit http://www.whitehouselabs.com.