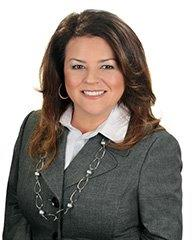 "I'm excited to contribute to the stellar reputation of this company." - Sandra Ramsey, KV Escrow Officer
Fort Worth, TX (PRWEB) February 09, 2017
Kensington Vanguard National Land Services (KV), one of the largest independent, full-service national title insurance agencies in the country, is pleased to announce the hiring of new Escrow Officer for its Lone Star Division, Sandra Ramsey.
"We are proud that Sandra Ramsey has joined Kensington Vanguard's Lone Star division," said KV executive vice president Zach Sams. "Sandra's experience, knowledge and professionalism make her stand out in our competitive industry."
Ramsey and her team are opening KV's first Tarrant County location in Fort Worth, and KV company leaders are excited for the impact Ramsey will bring to the expansion. According to her, a smooth escrow process and successful close are the ultimate goals, but being available to support her customers' business needs is what fosters long term relationships.
"I'm excited to contribute to the stellar reputation of this company and look forward to growing and expanding our relationships in the DFW market," Ramsey said.
Ramsey's career in escrow began in 2010 at a title company, where she worked closely with top producing escrow officers. From there, she knew this would be her career and so delved into her work, learning everything she could about the industry. The journey soon brought her to KV, a company that, in her words, has a vision for the future.
"KV is a national platform company committed to service and professionalism, without the corporate mentality," Ramsey said. "To them, I'm not just another person with an employee ID. They are here to support you and align with you as a business partner."
Over the years, Ramsey has been fortunate to experience various types of transactions, including residential resale, commercial, refinance, short sales, HUDs, and even mobile homes. Regardless of the type of transaction, she said, she is always committed to quality, integrity and a high standard of care for each transaction.
"I believe the true measure of our success as escrow officers is to ensure our customers receive the best customer service possible and to exceed their expectations," Ramsey said. "After all, my customers are not only my business partners; they are my friends."