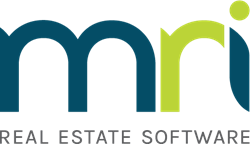 Solon, Ohio (PRWEB) February 09, 2017
MRI Software, a global leader in real estate software solutions, announced today that iRealz, a company focused on delivering real estate software solutions to the Asian market, has joined the company's Partner Connect program. Clients of MRI Software and iRealz will benefit from a streamlined process for service engagement, timely roll out of software updates, and the introduction of additional MRI functionality to the Asian market. MRI's unique ability to configure to local requirements gives real estate investment firms and property managers in Asia the freedom to do business on a regional or multinational level.
"The addition of iRealz to the MRI Partner program reinforces our commitment to the expanding global market," said Stephen Baker, Vice President, International and Strategic Markets at MRI Software. "Real estate firms in the Asian market will have access to the technology and services they need to grow their business locally and globally. Geographically, iRealz complements our current Asian office locations in Singapore, Hong Kong, and Sydney."
Based in Singapore, iRealz has extensive experience implementing real estate software solutions for a variety of business functions, including property accounting and lease cycle management, asset management and investment accounting, leasing pipeline management, workflow design, budgeting and forecasting, management reporting, and more. iRealz supports clients located throughout Asia, including China, Japan, Hong Kong, Singapore, Malaysia, and Thailand.
"We are particularly excited to support MRI Software's expanded product suite in the Asian market," said Marcus Loy, iRealz Director. "Through MRI's Investment Management suite, analytics capabilities, and feature-rich Version X platform, real estate firms in the region will benefit from sophisticated technology solutions while leveraging international best practices and improving operational efficiency."
Supporting Resources
MRI Asia website http://www.mrisoftware.com/asia/
About iRealz
Based in Singapore, iRealz is a company with extensive experience implementing real estate Software Solutions for the Asia Pacific markets. iRealz management and staff have more than 40 years of combined experience and have successfully managed and implemented real estate software solutions across all the major counties in the Asia Pacific region including Singapore, Malaysia, Hong Kong, China, Japan, Thailand and Australia. For more information, please visit http://www.irealz.com/.
About MRI Software
MRI Software LLC is a leading provider of innovative software solutions for the global real estate industry. MRI delivers a comprehensive and truly configurable solution, from property-level management and accounting to the most complex, long-range financial modeling and analytics for both the commercial and multifamily real estate markets. As a leading provider of real estate enterprise software applications and hosted solutions, MRI leverages over 45 years of business experience to develop long-term successful relationships with its clients. Founded in Cleveland, Ohio, U.S.A., the company has offices in Atlanta, Toronto, London, Sydney, Singapore, and Hong Kong. For more information, please visit http://www.mrisoftware.com. 
Press contact:
Emily Wells
404.250.4018
emily.wells(at)MRIsoftware(dot)com