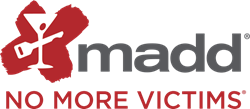 Irving, Texas (PRWEB) February 08, 2017
WHAT: Mothers Against Drunk Driving (MADD) applauds the success of the "Party Safe" campaign, which helped to prevent 25,000 drunk driving trips on Super Bowl Sunday, thanks to Tostitos offering $10 off Uber rides.
Knowing alcohol-related traffic crashes increase after major football games, MADD partnered with Tostitos to raise awareness around the important issue of drunk driving and to remind fans and party-goers to have fun, but to not drink and drive.
Through their partnership, MADD and Tostitos offered football fans a safe rides on Sunday, effectively keeping more than 25,000 potential drunk drivers off the road. By using the UPC on participating Tostitos bags as a promo code fans were able to redeem $10 off their Uber ride home to ensure party-goers had a safe way to get home.
WHY: Drunk driving is 100 percent preventable. The goal of the program was to remind football fans about the critical issue of drunk driving and encourage them to avoid driving under the influence by having a plan in place for a safe ride home. In 2015, 45 people were killed in drunk driving crashes, representing nearly half (46 percent) of all traffic fatalities on Super Bowl Sunday, according to the National Highway Traffic Safety Administration.
WEBSITE: http://www.madd.org and http://www.Tostitos.com
CONTACT: Fatima Ali
Mothers Against Drunk Driving
Fatima.Ali(at)madd(dot)org
(469) 420-4519