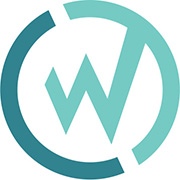 WillowTree and Alliant decided a Xamarin solution would be the most efficient option, as it allowed us to use a single code base for the business logic.
Charlottesville, VA (PRWEB) February 09, 2017
Since unveiling a new mobile banking app last November, Alliant Credit Union has delivered on the promise to give members a convenient way to view and control their accounts while on the go. Designed and developed with WillowTree, Inc., the app for iOS and Android was built with security as a top priority, giving Alliant's members the peace of mind they have come to expect from banking with Alliant. After considering a number of options, Alliant and WillowTree decided to build the mobile app on Xamarin for Visual Studio. Microsoft's Xamarin technology, helps developers build cross-platform native iOS, Android, and Windows apps with a shared codebase. The Alliant app built on Xamarin, will be highlighted at the February 9 Xamarin Partner Summit in Mountain View, CA.
"The Alliant Mobile App was created at the behest of our members, who wanted easier on-the-go banking," said Michelle Spellerberg, Alliant Vice President of Digital and Marketing Strategy.  "Our members trust us to listen to their needs -- and that's what we did. We incorporated their feedback to deliver a great mobile banking user experience that solves their real-life problems."
"Our team is extremely proud to have worked on this project with Alliant," said Tobias Dengel, CEO of WillowTree. "We believe that with the thought and strategy that has been put into every feature, Alliant's members will find this mobile banking experience the best they've ever had. Alliant had their members' needs and wants in mind at every step of the design and development process, and we couldn't be happier with what our teams produced. We are also particularly excited to have been able to achieve this level of mobile user experience using the Xamarin platform. After considering several options for the application, WillowTree and Alliant decided a Xamarin solution would be the most efficient option, as it allowed us to use a single code base for the business logic, fit neatly into Alliant's investment of Microsoft technologies , and would be easiest to maintain, especially given Alliant's .NET skillset."
"Businesses are under tremendous pressure to deliver great mobile experiences quickly," says Greg Urquhart, Senior Director, Xamarin Partner Sales, Microsoft. "Xamarin Elite Partner WillowTree brings Xamarin expertise and mobile leadership to help companies go mobile."
The app was featured as one of the 19 best mobile banking apps by The Financial Brand less than a month after its debut. And within 30 days of launch, the app generated 220% more new downloads.
The main features of the Alliant mobile app include:
● One-touch login
● Secure money transfer
● At-a-glance account monitoring
● Mobile check deposit
● Dashboard customization
● Add a payee or external account
● Quick and secure in-app support
About Alliant
Alliant is a not-for-profit financial cooperative with over 335,000 members and over $9.3 billion in assets. Headquartered in Chicago and founded in 1935, Alliant is the largest credit union in Illinois and one of the largest credit unions in the United States. As a member-owned financial cooperative, Alliant's mission is to foster its members' financial well-being and serve their best interests. Learn more about Alliant online at http://www.alliantcreditunion.org.
About WillowTree
WillowTree, Inc. is a mobile strategy, UX design, and app development services company whose focus is to bridge the highest level of consumer user experience with enterprise-grade deployments and security. WillowTree is an industry leader in field solutions, media delivery, loyalty programs and payments, and connected devices. The company works with brands such as GE, Johnson & Johnson, Time Warner, Regal Entertainment Group, American Express, and Harvard Business Publishing who trust WillowTree to guide and execute their mobile initiatives. For more information visit http://www.willowtreeapps.com.
We Take Mobile Personally™.
WillowTree Media Contact: 
scott.wolfson(at)willowtreeapps(dot)com