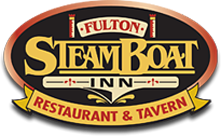 We are really excited about the second floor bathroom improvements, including the luxury tile and bath surrounds and granite countertops, as well the addition of the pocket doors which open up the bathrooms beautifully for our guests
(PRWEB) February 10, 2017
The Fulton Steamboat Inn announces another round of extensive renovations to better serve their faithful guests. Ideally situated in beautiful Lancaster, Pennsylvania, the Fulton Steamboat Inn invites guests to "Come Onboard!" in the coming year and enjoy the luxury renovations designed to carry on the tradition of superior accommodations and premium services to guests.
Recent renovations on the first and third floors are now followed by equally lavish renovations on the second floor including all new bathrooms with tile floor and bath surrounds, granite countertops on new vanities and shelving additions. Furthermore, guests will enjoy pocket doors that promise a more comfortable and open space for guests. With the latest enhancements, guests from the 1st floor 'Promenade Deck' to the 2nd floor 'Observation Deck' to the adults only 3rd floor 'Sun Deck' can all enjoy luxury bathrooms during their stay.
In addition to the bath renovations, the pool is getting an extensive make-over including a beautiful two-tone tile floor. Other poolside enhancements feature a new HVAC system that will not only heat and cool the pool area, but will also remove the humidity, enhancing guests' poolside experience year-round. The final improvements for this round include the addition of all new bedding on the 'Sun Deck' featuring the highest quality Serta Mattresses.
From the beginning, the Fulton Steamboat Inn has promised and delivered a unique experience in the Lancaster area from its distinctive luxury accommodations to exceptional customer satisfaction to its perfect proximity to the area's many attractions. Numerous awards attest to their ongoing efforts to please each and every guest, including multiple Trip Advisor Certificates of Excellence.
"We are really excited about the second floor bathroom improvements, including the luxury tile and bath surrounds and granite countertops, as well the addition of the pocket doors which open up the bathrooms beautifully for our guests. - Joseph Chiccarine, General Manager.
The Fulton Steamboat Inn continually showcases its commitment to its guests by delivering premium service amid unique luxury accommodations.
Visit http://www.FultonSteamboatInn.com and start planning your trip 'aboard' the Fulton Steamboat Inn in lovely Lancaster, Pennsylvania.
Bio: The Fulton Steamboat Inn, home of Huckleberry's Restaurant and Tavern, offers a convenient location for both locals and travelers to enjoy. The Inn's design, a tribute to Lancaster's favorite hometown engineer, Robert Fulton, inventor of the first steam-powered ship, features 'staterooms' with unique Nautical and Victorian themes. The Fulton Steamboat Inn welcomes guests and serves up matchless lodging and hospitality from its friendly and helpful staff.