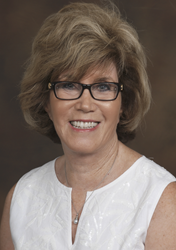 Tampa, FL (PRWEB) February 08, 2017
Leslie Saunders, CEO and founder of Leslie Saunders Insurance Agency, Inc., is one of the elite inaugural recipients of the Legacy of Leaders Award for Women of Distinction. This award will be presented at the Women's Business Enterprise National Council's 20th Anniversary convention in New Orleans, LA, March 21-23, 2017. This first-ever award recognizes a deep commitment to the organization and its mission to break down barriers for women-owned businesses in corporate and government supply chains.
"As a woman who founded our company over three decades ago, it is an honor to earn this Award along with 25 women business leaders selected from 14,000 certified members of the Women's Business Enterprise National Council," states Saunders. "This award is the result of years of unrelenting work by our team, as well as essential collaboration with our innovative and inclusive clients. We work with business leaders from Fortune 500 companies to thriving local businesses. Beyond bringing the right skills and products to service complex insurance needs, earning the trust and business of leading corporations takes tenacity and time. The power of WBENC for women-owned businesses is credibility, access and acceleration."
Saunders built her insurance business with a specialization in servicing car rental agencies and airport concessions. Since 1994, LSI has been the only certified woman-owned insurance agency, which now encompasses all 50 states and 240 airports. LSI is an innovative agency well-known and respected for partnering with other organizations as they develop and meet minority business contracts and requirements on local, state and federal levels.
This first-ever Women of Distinction Award from WBENC not only acknowledges the hard work of each woman selected, but it also opens the door for other women and minorities to excel in their fields. Saunders started her own one-person agency not knowing it would become a national enterprise. Meeting and networking with other women in multiple fields of industry expanded her exposure to strategies and opportunities for business development, where she could grow beyond her neighborhood and go national while giving back to others.
Receiving certification through WBENC powerfully opens doors for women- and minority-owned businesses. WBE certification provides proof a woman (or women) has majority ownership and control of a business entity. As a national 501(c)(3) nonprofit with 14 regional partner organizations, WBENC, founded in 1997, is the largest third-party certifier of businesses owned, controlled and operated by women in the United States.
"Being part of WBENC, and serving on their board, made it possible for me to achieve nationwide connections. I could never have accomplished this level of business without the networking opportunities presented by membership in this group," says Saunders. "I would urge all businesswomen to join WBENC. The organization is huge now, with over 600 corporate members and provides amazing access. The mentoring, peer advice and access to procurement is definitely worthwhile."
About Leslie Saunders Insurance Agency:
Leslie Saunders is the only certified woman-owned insurance, benefits and training company in the U.S. WBE/DBE certifications extend to all 50 states and Puerto Rico, covering 240 airports and providing a range of insurance products for corporate and public entities.
The company designs and implements employee benefit plans and creates and deploys HR training systems for small and large businesses alike, including many women-owned firms, airports and airport concessionaires. Travel, trip cancelation and pet insurance are also available. LSI also offers general liability, workers' compensation, as well as aircraft liability for drones, helicopters and jets. For more information about Leslie Saunders Insurance Agency, Inc. visit http://www.lesliesaunders.com.
Press Contact:
Missy Shorey
Shorey PR
missy@shoreypr.com
202-277-7100
###