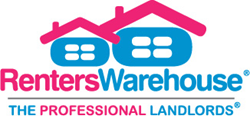 "Earning this company wide BBB Accreditation is an important part of our customer-centric DNA as a company." says Kevin Ortner, CEO of Renters Warehouse
Bloomington, MN (PRWEB) February 09, 2017
Renters Warehouse, one of the leading residential property management firms in the U.S., is pleased to announce it has received an "A" rating from the Better Business Bureau (BBB) after meeting the BBB's eight Standards of Trust and earning BBB Accreditation.
The company is very proud to stand by its commitment to practicing excellence in customer service and adhering to all BBB Standards.
"We have been working hard to drive consistent, professional and superior 5-star service across the board at Renters Warehouse," says Kevin Ortner, CEO. "From marketing properties to finding quality tenants to collecting rent and efficiently coordinating maintenance solutions - and much, much more, we aim to be the gold standard in the single family residential property management space for both tenants and homeowners alike. Earning this company wide BBB Accreditation is an important part of our customer-centric DNA as a company."
Renters Warehouse is one of the largest and most awarded residential property management companies in the U.S., managing more than 18,000 homes for over 13,000 investors across the country, and over $3 billion worth of residential real estate. Its new Portfolio Services Division uniquely serves larger, mid- to institutional-level real estate investors with both centralized services and local market expertise and staff.
For more than 100 years, BBB has provided Business Profiles to provide consumers and businesses information on business in order to help them make wise buying decisions. In 2015, people turned to BBB more than 172 million times for BBB Business Profiles on more than 5.3 million businesses and Charity Reports on 11,000 charities, all available for free at bbb.org.
Prior to receiving its Accreditation, Renters Warehouse's corporate offices across the country each had their own BBB ratings. Now with a system-wide BBB Accreditation, any and all complaints will be sent to the Renters Warehouse Headquarters in Minnesota, the entity that will now determine the company's BBB grade.
"We have worked tremendously hard to transition into a company offering centralized services to customers large and small across the country," explains Trent Zachmann, Renters Warehouse's VP of Operations. "We continue to work to standardize and professionalize all of our corporate locations using quality control processes and procedures. This new BBB Accreditation allows us to manage and respond to all customer feedback from one, national center of excellence while our footprint across the country continues to grow."
Renters Warehouse exists to help homeowners and investors create wealth, financial freedom and retirement security through Rent Estate™. To learn more about Renters Warehouse or to find out how much your home will rent for, visit http://www.renterswarehouse.com today!
-30-
About Renters Warehouse
Renters Warehouse is one of the fastest growing and highest reviewed residential property management companies in America. Backed by growth equity investor and majority stakeholder Northern Pacific Group, and under the leadership of President and CEO Kevin Ortner, Renters Warehouse now manages more than $3 billion in residential real estate, servicing 13,000+ investors across 18,000+ residential homes in over 35 markets and 20 states. NPG Managing Partner Scott Honour, who in 1999 was a founder of YapStone, a leading online rental property payment service provider, serves as Chairman. Renters Warehouse expertly serves everyday single-property homeowners as well as real estate investors. In 2015, the company officially trademarked the term Rent Estate™ to redefine the entire SFR (Single Family Rental) industry as more traditional real estate gives way to this new lucrative asset. Through their dedicated Portfolio Services Division led by Chief Investment Officer Anthony Cazazian, the company also brings professional, scalable and efficient single property management solutions to investment portfolios with both centralized services and local market expertise and staff. Not only has Renters Warehouse received the prestigious honor of being included on the Inc. 500 | 5000 list of fastest-growing privately held companies in America seven consecutive years in a row, it was also named one of the "Best Places to Work" in Minnesota (where they are headquartered) by the Minneapolis St. Paul Business Journal in 2010, 2011, 2012, 2014, 2015 and 2016. The company was also honored as a best place to work in Arizona (a centralized corporate services center) by the Phoenix Business Journal in 2013 and 2014, and achieved a spot on the prestigious 2016 Top Companies to Work for in AZ list. Nationwide, Renters Warehouse has been honored as one of America's "Best Places to Work" in 2012, 2014, 2015 and 2016 by Outside Magazine. Recognized as pioneers in real estate, business management and innovation, Renters Warehouse has been awarded 22 Business Stevie Awards both internationally and stateside.
In 2016, Morningstar Credit Ratings, LLC, a nationally recognized statistical rating organization (NRSRO) offering a wide array of services including operational risk assessments, assigned its MOR RV2 residential-vendor ranking to Renters Warehouse as a residential property manager, indicating that the company demonstrates proficiency in managing key areas of operational risk.
About Northern Pacific Group
About Northern Pacific Group Northern Pacific Group is a Minnesota-based growth equity investment firm focused on acquiring and investing in growing companies in the Midwest. Northern Pacific Group seeks to partner with ownership groups and management teams in order to add value beyond just providing capital. For additional information, please visit http://www.northernpacificgroup.com.