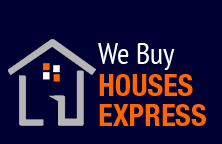 Arlington, VA (PRWEB) February 09, 2017
We Buy Houses Express is pleased to report rapid growth in 2016. The home buying company with the unique model of providing fast and competitive cash offers within minutes for homes "As Is", reports 62 percent growth when comparing the number of homes purchased in 2015 to the number of homes purchased in 2016.
"Leveraging technology was key to our tremendous growth last year," says spokesperson Jim Smith. The company has been investing in our process and people for the last several years, and we finally reaped a huge harvest from all of the seeds we have been planting. Our technology allows us to analyze properties quickly and respond to customers right away. It also allows us to renovate houses at a fraction of the cost of most of our competitors, and deliver a renovated house under budget and on time"
Smith also cites an aggressive pursuit of excellence as a driver of the outstanding growth. "All of the fine tuning of our systems and laser focus on our customers' needs, this is what led to such tremendous growth along with excellence in construction to make sure we have the highest quality renovation and appropriate price points. We Buy Houses Express also seeks to provide excellence in customer service by listening to our customers and giving them what they want in a timely manner."
Thanks to We Buy Houses Express, homeowners can turn their biggest asset – their home – into cash. The We Buy Houses Express method does not include any Realtors, which means there are no real estate commissions on the sale. Homes are purchased "As Is" and in any condition, so no renovations, repairs, or staging is required. With a competitive cash offer given over the phone in about seven minutes and closing of the sale in mere days, homeowners can be out of a house with cash in hand in days instead of months.
We Buy Houses Express is currently purchasing homes "As Is" in Virginia, Maryland and Washington, DC. Homeowners that want a competitive cash offer on their home can visit webuyhousesexpress.com/about-us to get started.
About We Buy Houses Express
We Buy Houses Express has completely changed the way homes are bought and sold. The emphasis is on the "express" part of the name. Thanks to this incredibly innovative company, home and property owners have the fastest possible means of liquidating their real estate assets into fast cash. Loved by home owners, landlords clearing out rental properties, military families and real estate investors alike, those who use We Buy Houses Express love the fact that they can get a competitive cash offer within seven minutes for homes they don't need to fix up in order to sell. How does this company do it? With an experienced team lead by an expert in the field who understands the home buying and selling process, and also understands the needs and wants of those looking to sell. Each client is treated with the respect, care and dignity they deserve – and each client gets cash fast for their asset.
Contact Details:
We Buy Houses Express
4601 N. Fairfax Dr, Suite 1200
Arlington, VA 22203
Phone: 1-877-724-4261
Source: We Buy Houses Express