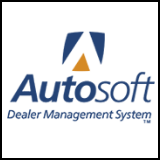 Davenport, IA (PRWEB) February 10, 2017
Dealer Marketing Services, Inc., the makers of ProMax Unlimited announced today the completion of a certified integration with Autosoft DMS, a leading dealer management system provider. "Partnering with Autosoft is a positive step for ProMax and our mutual dealer customers," said ProMax CEO John Palmer. "We pride ourselves on having the best front-end solution, and this integration is another way we can contribute to our dealers' success."
Autosoft is the latest major dealer management system to be fully integrated with ProMax. The two-way integration facilitates the automated transfer of data between ProMax and Autosoft including inventory, open and closed ROs, customers, service, and delivered deals. This data flow enables dealers to streamline their processes and improve accuracy.
"Autosoft is thrilled to announce ProMax as a Certified Connect Partner" said Autosoft Connect Program Director Dale Novotniak. "The deep integration between the Autosoft DMS and ProMax reduces dealership inefficiencies in the F&I process. Our products complement each other very well to provide dealerships a complete integrated workflow, driving more productivity and, ultimately, more profitability for our dealers."
ProMax has been leading the industry in automotive software for over 20 years, and offers a complete solution for dealerships. From award-winning Desking and CRM modules, to industry-first Compliance solutions and Pre-Screen products, to Lead Generation, Inventory, ILM, Dealer Websites, Direct Mail, Credit Reports and more, ProMax provides all the tools that dealerships need to succeed.
ABOUT PROMAX UNLIMITED
Dealer Marketing Services, Inc. was formed in 1994 by John Palmer. In August of 1995, ProMax was introduced as a Special Finance software solution. In 1998, the software was expanded to handle all types of desking including new and used vehicle leasing, CRM, finance menus, inventory management, reports, and credit application submissions to lenders. In 2002, ProMax was introduced as the industry's first Internet-based full front end solution and today is used by over 2,000 automotive dealerships. The ProMax Unlimited internet application integrates with dealership DMS systems and can be used effectively in large dealer group situations as well as single location dealerships. Dealer Marketing Services, Inc. also provides credit bureaus, website development and hosting, internet leads, and direct mail services to help dealerships increase traffic. Learn more about ProMax Unlimited and Dealer Marketing Services, Inc. at http://www.ProMaxUnlimited.com.
ABOUT AUTOSOFT DMS
Autosoft develops and supports a complete dealer management system (DMS) that has been named the Highest Rated DMS from DrivingSales for three years in a row. With affordable month-to-month contracts, Autosoft's DMS improves processes and reduces operating costs in over 2,000 franchised automotive dealerships. Easy to use, affordable, and innovative software helps dealers focus on their customers' needs. For more information about Autosoft, visit http://www.autosoftdms.com, call 1.844.888.8200, or email sales(at)autosoftdms(dot)com.