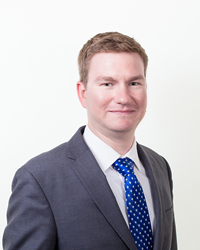 Fort Worth, TX (PRWEB) February 09, 2017
International engineering consultancy Walter P Moore opened its 18th U.S. and 6th Texas location in January 2017. The Fort Worth office complements their previously established Dallas location to provide expanded Water Resources, Diagnostics, and Infrastructure design services that better serve the firm's growing list of clients in the North Texas region. Jim Keith, P.E. is the primary contact for the Fort Worth office.
Jim joined Walter P Moore in August 2016 as the firm's Water Resources Practice Leader in their Dallas office. His prior career spanned 16 years of technical and managerial experience in water resources planning and design projects including open channel and storm drain design, dam and levee design, breach analyses, and systems optimization modeling. Recognized as an expert in water resources engineering, Jim focuses on project management and business development throughout the North Texas metro area.
For more information on Walter P Moore's Fort Worth office, see the firm's website here.
About Walter P Moore
Walter P Moore is an international company of engineers, architects, innovators, and creative people who solve some of the world's most complex structural and infrastructure challenges. Providing structural, diagnostics, civil, traffic, parking, transportation, enclosure, and construction engineering services, they design solutions that are cost- and resource-efficient, forward-thinking, and help support and shape communities worldwide. Founded in 1931 and headquartered in Houston, Texas, Walter P Moore's 600+ professionals work across 18 U.S. offices and five international locations.
Editor's Note: There is no period after the 'P' in Walter P Moore.
###