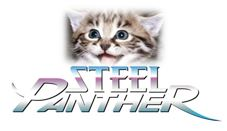 Los Angeles, CA (PRWEB) February 10, 2017
World renowned glam rock band and party connoisseurs Steel Panther today announced the premiere of their latest music video, "Poontang Boomerang," on Vevo. Follow the link here to Vevo. Yesterday, the band premiered the video exclusively on Pornhub but being the bros that they are, thought there should be a "safe for work" link for those whose girlfriends and wives check their browser history.
"Poontang Boomerang" is the third music video off the band's highly anticipated album, "Lower The Bar," and explores the true meaning of a crazy one night stand. "Fanthers" should expect nothing but the best rock N' roll, partying, and beautiful women they've ever seen. With a pre-order purchase of "Lower The Bar," "Poontang Boomerang" will be immediately available on Spotify, Apple Music, Pandora or wherever you listen to music and as an as an instant download when you pre-order on iTunes, Amazon or SteelPantherRocks.com starting today, Friday, February 10th.
"We wanted to write a song that was true to our hearts," said front man Michael Starr. If you've ever had a one-night stand who wouldn't just, you know, leave you alone the next day, then this song will be music to your ears," he added.
Steel Panther recently made headlines when they were hired by Sofia Vergara for her husband, Joe Manganiello's, 40th birthday party, and according to sources, "it was the biggest Hollywood rager in years."
"LTB" is Steel Panther's fourth studio album and is the follow-up to their 2014 chart topper, "All You Can Eat," which debuted at #1 on Billboard's Top Current Comedy chart and #24 on their Top 200 Album chart. LTB is set to release on March 24, 2017 from Kobalt Music Recordings. To check out the first two music videos from LTB, head to the links below:
She's Tight – Featuring Robin Zander of Cheap Trick, Paris Michael Jackson (the late singer's daughter), Bobbie Brown, and Tony Palermo (Papa Roach)
Anything Goes- Sing along in a spectacular psychedelic fashion with on screen lyrics about Charlie Sheen, unicorns and hand grenades.
Steel Panther recently completed a European headlining run with dates in Austria, Italy, Germany, France, Luxembourg, Belgium, Netherlands and the UK (Wembley Arena) and are now on a US national tour. To see when Steel Panther stops in your city, head to SteelPantherRocks.com/tour
Click here to download the album cover art for "Lower the Bar."
ABOUT THE BAND:
For the uninitiated, Steel Panther was formed in 2000 and is Michael Starr (lead singer), Satchel (guitarist), Lexxi Foxx (bass) and Stix Zadinia (drums). Hailing from Los Angeles, the epicenter for rock n' roll in all its debauchery and glamour, Steel Panther has established themselves as the world's premier party band, melding hard rock virtuosity with parody and criminally good looks. With three full-length albums, touring across the world, platinum-level You Tube status and high-profile television appearances such as Jimmy Kimmel Live, Larry King Now, and FOX NFL Sunday, the band is touring in support of their latest effort, All You Can Eat (Open E Records via Kobalt Music Recordings).
Of All You Can Eat, Rolling Stone avowed, "There's a reason Steel Panther have transcended their origins as a cover band playing the Sunset Strip," while Metal Sucks declared, "Steel Panther's concept is genius…their songwriting is…preposterously snappy – and relatable." Click HERE to check out the music video for "The Burden of Being Wonderful."