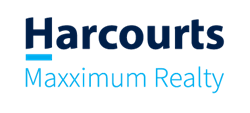 We work with buyers, sellers and investors in real estate transactions spanning all of the price ranges and property types."
Anaheim Hills, California (PRWEB) February 11, 2017
Maxximum Realty, Inc. has been in the real estate services business in Orange, Los Angeles and Riverside County real estate markets for many successful years. Owner Max Sandoval attributes their success to their clients.
"We've worked with many great many buyers and sellers, and their recommendations to others result in repeat and referral business that keeps us productive and successful."
Despite extensive real estate experience throughout Orange and Los Angeles Counties, Max, Paul, and the team appreciate what the Anaheim Hills area has to offer.
"Anaheim Hills is a hot commodity in Orange County real estate because the area is family friendly, naturally beautiful, well-maintained and full of fun things to do."
"Golfing, kid-friendly fun at nearby local parks, and upscale restaurants are just a few of the attractions that make us love Anaheim Hills."
Harcourts Maxximum Realty is kicking off 2017 by providing free real estate training to any prospective agents wanting to learn about real estate or join their team. They have scheduled their first event for February 15th, 2017.
"We want to invite people to learn about the real estate industry, learn how to get their license, and see if our team is a good fit for them," commented owner Paul Cubillos.
Harcourts Maxximum Realty is a full service real estate team.
"We work with buyers, sellers and investors in real estate transactions spanning all of the price ranges and property types."
The Harcourts Maxximum Realty office is located at 5642 E La Palma Ave #212, Anaheim, CA 92807 and is scheduled to have their Grand Opening during first quarter, 2017.
About Harcourts International
With over 830 offices in ten countries, Harcourts International is one of the fastest growing real estate groups in the world.
Harcourts USA specializes in residential real estate and works closely with global network, Luxury Property Selection to offer clients a comprehensive real estate solution.
In 2008, Harcourts launched its charitable arm, the Harcourts Foundation to provide support that helps, grows and enriches our communities. In 2013, Harcourts celebrated its 125 year anniversary.
Harcourts USA places a large emphasis on their 4 core values which are: People First. Doing the Right Thing, Being Courageous, and Fun and Laughter. These words are the foundation for Harcourts as a business and are the driving forces for their success.
Please direct all media inquiries to Erica King, Marketing and Communications Manager for Harcourts USA, Erica.king(at)harcourts(dot)net.