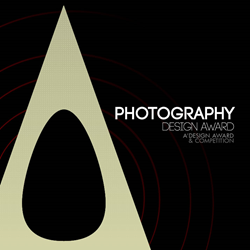 Como, Italy (PRWEB) February 11, 2017
A' Design Award & Competition announced that A' International Photography Award is now accepting late period submissions. Photographers worldwide are called to submit their best photographs before February 28, 2017.
This year, entries will be accepted from both amateur and professional photographers as well as creative and advertising agencies. Photographers are permitted to digitally enhance or manipulate their photos while submitting the images for the award consideration. Entrants are not restricted by a predefined theme or perspective, unlike other photography contests which consider a single photograph for award consideration the A' International Photography Award award requires photographers to submit a set of five relevant photos that share the same theme and qualities.
Photographers could submit their entries in sub-categories such as Advertising Photography, Architecture Photography, Abstract Photography, Fine-Art Photography, Nature Photography, Still Life Photography, Fashion Photography, Editorial Photography and People Photography. A' International Photography Award is photography contest which is judged by leading experts who represent various aspects of the photography and design profession such as academics, photographers, designers and press members who will follow strict guidelines when voting entries.
All award winners will be given the A' Prize which includes a series of PR and publicity services as well as the award trophy, yearbook, certificate of achievement and invitation to the special exhibition of best works in Italy. In addition to exhibition, all winning works will be published in the high-quality, full color, hardcover annual of best designs. Laureates will also be invited to join the Gala-Night and Award Ceremony in Como Lake, Italy.
About the International Photography Award
The A' International Photography Awards are annually organized to highlight best photographers regardless of their status or past achievements, works created within last 10 years can be nominated. Entries are open for professional, non-professional, and student photographers on a global scale since A' Photography Awards were established to support and cultivate good design culture worldwide by highlighting the most outstanding photography achievements annually. For more details, please follow http://www.designaward.com.