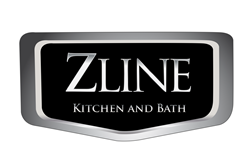 ZLINE is the industry leader in range hoods, the lifetime warranty on the motor comes included with every ZLINE vent hood
Reno, Nevada (PRWEB) February 14, 2017
ZLINE Kitchen and Bath introduces the world's first lifetime warranty on a range hood motor. This is an industry first, and a declaration that ZLINE makes the most durable product on the market.
The lifetime warranty on the motor exemplifies the metal-on-metal construction found in ZLINE range hoods. These industry leading motors are quiet and powerful, featuring up to 1200CFM's of suction and 4 unique speeds of airflow. Every ZLINE range hood has a lifetime warranty on its motor, no questions asked.
Known for innovative range hood designs, ZLINE brings extensive manufacturing experience to the internals of its hoods. When you buy a ZLINE range hood, everything is included and ready to plug in. The motor comes pre-installed within the hood, making the installation extremely easy in any kitchen setting.
ZLINE Kitchen specializes in stainless steel, copper and wooden range hoods at an affordable price. Featuring proprietary designs on the motor, a ZLINE range hood is beautiful not only on the outside, but the inside as well. These products are designed to last the test of time, ZLINE stands proudly behind its products and is the first in the industry to offer a lifetime warranty on a range hood motor.