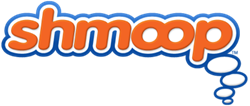 Without Shmoop's assistance I would never have gotten these results.
Mountain View, California (PRWEB) February 14, 2017
Standardized testing isn't just for high schoolers. Shmoop (http://www.shmoop.com), a digital publisher known for its award-winning test prep and certified online courses, offers test preparation for hundreds of exams, including the ones students take before they even realize the pressure they're under.
Ryan Lee, who attends school in Arcadia, California, has been a loyal Shmoop user since he was preparing for the lower level Independent School Entrance Exam (ISEE) in 5th grade, and he continued to use Shmoop for every level of ISEE prep. He scored all 9's—the highest possible score—on the lower and middle levels, and three 9's and an 8 on the upper level exam. Ryan is also a nationally ranked fencer, and Shmoop gave him the flexibility of studying whenever he had the time before and after practices.
"When I used the help of Shmoop to prepare for my ISEE, I definitely saw myself getting better and better," Ryan said. "By gradually working through all of the drills and then taking the first practice test, I saw major improvements. This process allowed me to strengthen my weak points and polish my strong ones, allowing me to get very high scores on the actual ISEE. Without Shmoop's assistance I would never have gotten these results."
Ryan also noted that the practice exams in Shmoop's ISEE prep are "fantastic," in that the types of questions and difficulty level are very similar to those found on the actual ISEE. In fact, Ryan liked what he saw enough that he is now using Shmoop for SAT® exam prep as he hopes to knock it out of the park before even hitting high school. Not too shabby.
Students and teachers looking for individual or small group access can subscribe to Shmoop and use any of Shmoop's hundreds of test prep guides and online courses. Schools and districts can get bulk discounts on already below-market-rate materials by contacting sales(at)shmoop(dot)com.
About Shmoop
Shmoop offers hundreds of thousands of pages of original content. Their Online Courses, Test Prep, Teaching Guides, Learning Guides, and interactive Study Tools are written by teachers and experts and balance a teen-friendly, approachable style with academically rigorous concepts. Shmoop sees 15 million unique visitors a month across desktop and mobile. The company has won numerous awards from EdTech Digest, Tech & Learning, and the Association of Educational Publishers. Launched in 2008, Shmoop makes the magic happen from a labradoodle-patrolled office in Mountain View, California.
ISEE is a registered trademark of the Educational Records Bureau, which was not involved in the production of, and does not endorse, this product.
SAT is a registered trademark of the College Board, which was not involved in the production of, and does not endorse, these products.