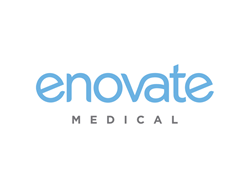 DYNAMIC LOCATION TRACKING – Rhythm reports on the actual location of your workstations as they move about your facilities.
Murfreesboro TN (PRWEB) February 10, 2017
FOR IMMEDIATE RELEASE:
CONTACT:
KEVIN BRIDGES
Enovate Medical
1152 Park Avenue
Murfreesboro, TN 37129
Phone: (615) 519-8184
Fax: 615 896 8906 – Fax
email: kevin.bridges@enovatemedical.com
Web: http://www.enovatemedical.com
Enovate Medical Introduces RHYTHM
New cloud-based technology streamlines management of mobile EHR workstations.
In today's modern, busy hospital, large fleets of EHR workstations are constantly on the move. Managing this technology in a dynamic clinical environment strains the resources of the typical IT staff. Enovate Medical has introduced RHYTHM, the industry's first cloud-based system to remotely monitor and manage any sized fleet of mobile EHR workstations with real-time visibility. RHYTHM delivers a dashboard view that allows IT staff to streamline service and optimize the equipment availability across multiple departments, facilities, and locations. The system automatically delivers key information about maintenance issues directly to hospital IT staff.
In most hospitals, EHR technology is allocated on a departmental basis. RHYTHM's big picture view allows IT managers to reduce total cost of ownership by moving under-utilized workstations throughout the hospital to match dynamic departmental demand. When coupled with Enovate's continuous power technology and next-generation workstations, RHYTHM forms a fully-integrated EHR solution that supports every EHR stakeholder – nurses, IT staff, and hospital management. RHYTHM can also be integrated with Enovate's legacy products and with non-Enovate workstations that may be part of the fleet.
RHYTHM benefits include:

Real-Time Status – Continuous monitoring of workstation usage and battery performance optimizes the equipment inventory and reduces equipment downtime.
Dynamic Location Tracking – RHYTHM reports on the actual location of your workstations as they move about your facilities.
Battery Health – RHYTHM's battery life data allows replacement decisions to be planned before batteries reach end of life and interrupt patient care.
Asset Snapshot – RHYTHM supports better purchasing decisions by maintaining an accurate, detailed inventory of the workstation fleet.
Notifications – IT managers can resolve equipment issues quickly with real-time diagnostic notifications.
Ticketing Integration – A seamless connection to the hospital's ticketing system streamlines monitoring and maintenance.
Remote Diagnostics – Diagnosing and rebooting from a distance reduces the burden on busy technicians.
Remote Factory Support – A direct link to Enovate allows collaboration with factory technicians.
See RHYTHM at HIMSS – RHYTHM underscores Enovate's commitment to improving IT efficiency, increasing nurse productivity, and ensuring continuity of quality care for every patient. Enovate's RHYTHM will debut at the 2017 HIMSS Annual Conference & Exhibition, Booth 2423, February 19–23, 2017 in Orlando, FL.
ABOUT ENOVATE MEDICAL
Enovate Medical delivers innovative workstation solutions and services for acute care hospitals that improve clinical workflows and facilitate real time clinical documentation at the patient's bedside. Enovate Medical's specialty-focused approach enables healthcare facilities to advance the highest standards of patient care. Thousands of healthcare providers rely on Enovate Medical's solutions to enhance nurse workflows, improve patient care, and deliver on the promise of today's EHR systems.For more information, contact Kevin Bridges, VP of Marketing and Business Development at 888-909-8906 ext. 167.
END