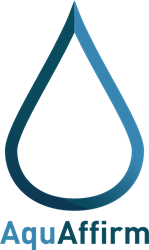 We hope our collaboration will continue to raise awareness for this cause to prevent excessive exposure of arsenic found in drinking water and help aid those in affected areas
London, UK (PRWEB) February 13, 2017
The 2017 European Group Travel Awards is pleased to announce AquAffirm™ as the Official Charity Partner of the event.
AquAffirm™ developed by Bio Nano Consulting (BNC) is a device used to measure arsenic in drinking water which affects millions living in rural villages and when undetected, toxic levels can lead to numerous life-threatening issues.
The latest partnership provides a unique opportunity for AquAffirm™ to interact with a diverse international audience. Plans are well under way for the European Group Travel Awards (EGTA) this year in recognizing the top European suppliers delivering the highest quality of services and experiences to group travelers. The third annual awards show will take place on Thursday 9th March 2017 at the Intercontinental Berlin and hosted by Dylan Ratigan, former MSNBC talk show host, independent film producer, and HotelPlanner's Global Ambassador.
Included in the evening's festivities is a charity fundraiser, held to support the remarkable efforts to help deliver arsenic-free drinking water to people living in Bangledesh. By donating to AquAffirm™ at the event, attendees will participate in the Diamond and Champagne Raffle and have the opportunity to win a 1 karat diamond or a magnum of champagne. EGTA is pleased to announce that all proceeds of this year's Diamond and Champagne Raffle will be donated to Bio Nano Consulting's (BNC) AquAffirm™ test.
"EGTA is honored to have AquAffirm™ as part of our partnership, "commented Tim Hentschel, CEO of HotelPlanner.com. "We hope our collaboration will continue to raise awareness for this cause to prevent excessive exposure of arsenic found in drinking water and help aid those in affected areas."
While there is no cure, AquAffirm™ is fighting for cleaner water by currently assisting parts of Bangladesh in providing an affordable and lifesaving test unlike any other in the market.
BNC CEO Dr Sarphie commented, "We are thrilled that the EGTA organising committee has chosen to support AquAffirm™ at this year's European Group Travel Awards. Support from organisations like the EGTA is vital to help fund this work, which will help individuals and communities in many parts of the world currently drinking water contaminated with toxic arsenic to avoid this contaminant in the future."
About AquAffirm
Bio Nano Consulting, a London-based social enterprise, is developing the AquAffirm™ test to help address what the WHO has called "the largest mass poisoning of a population in history" - the chronic exposure of millions in Bangladesh to toxic levels of arsenic in drinking water. This poisoning continues to cause numerous health issues, including childhood learning difficulties, cancer & death. The WHO estimates that one in five deaths in Bangladesh is related to arsenic poisoning. There is no cure; the only solution is to prevent excessive exposure. The AquAffirm™ test does just that: it is the first simple, rapid, low-cost test that provides quantitative measurements of arsenic in drinking water, promising to transform & save lives globally.
About HotelPlanner
HotelPlanner.com provides group hotel booking services to 3,000 groups per day in the global group travel market. The company's group hotel booking service ensures the lowest rates by allowing customers to receive quotes online directly from hotel group sales managers. HotelPlanner allows customers to book hotels for business meetings, conferences, conventions, family reunions, weddings, extended stays, tours, military reunions, church events, and group travels. The company also owns and operates Meetings.com, a site that provides information, planning and booking services for group, meeting, and individual hotel stays for the corporate, associations and business to business enterprises. With a mission statement geared towards, "Bringing People Together," HotelPlanner & Meetings.com are the global experts for hotel sourcing, providing direct clients and market leading affiliates with unmatched group and event discounted room rates plus localized service levels not available at other travel companies. Founded in 2002, the company has offices in London, England (European Headquarters), Hong Kong (Asian Headquarters), West Palm Beach, FL (USA Headquarters), and Las Vegas, Nevada.