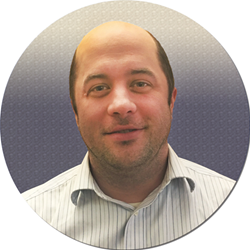 (PRWEB) February 10, 2017
Bird-X Group of Companies welcomes Dan Hall as the latest addition to their sales team. He will oversee both national and international accounts in-house. Dan, originally from Ohio, has been working in sales for over a decade and brings his ambition to Bird-X. An avid reader and softball fan, Dan will fit right in with the bright and enthusiastic sales team at Bird-X.
When asked which bird deterrent devices intrigued him the most, Dan said "Definitely laser technology. With customizable coverage and a simple installation process, it's a big player in bird control."
Laser technology can be used in a variety of locations, from large storage spaces to backyards with tall trees. In late 2016, Bird-X unveiled two new versions of their bird laser devices; an indoor model and an outdoor, weatherproof model. Laser bird repellent devices safely frighten pest birds away, and can cover a range of up to 10,000 square feet.
Bird-X, Inc. has spent over 50 years protecting public areas from over 60 bird-spread transmissible diseases. The leading international brand of humane bird control solutions, this Chicago-based company manufactures a complete line of unique bird control products, protecting the health of humans, wildlife, and the environment by deterring birds from unwanted areas without harming them.
For information on any of Bird-X's humane pest control products, please call customer service at (800) 662-5021.