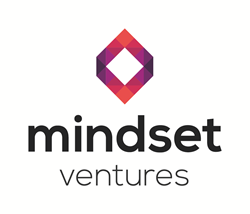 We believe in supporting innovation and significant corporate gains through startups.
(PRWEB) February 20, 2017
Mindset Ventures, a recently launched early-stage venture capital fund, has just announced its first eight investments in tech startups based in Seattle and Silicon Valley, including Globatom, Kensci, Funnelbeam, Metric Insights, Aromyx, Crowdmed, Aerial Intelligence and GEO Semiconductor.
These companies focus on business-to-business (B2B) models and relevant markets, solving some of the primary challenges large corporations face and making innovative contributions to the technological community. Globatom is developing a system where a business can create and monitor shipments efficiently. KenSci is building a predictive risk management platform for healthcare powered by state-of-the-art machine learning. Funnelbeam is an AI driven platform that enhances sales for several industries and clients. Metric Insights provides a platform to track KPIs across multiple data sources within the organization. CrowdMed allows users to seek the cause of medical issues through the cooperation of an online community. Aerial Intelligence provides insights and analytics for the agricultural commodities supply chain. GEO Semiconductor develops innovative IC processing solutions for image and video systems.
"We believe in supporting innovation and significant corporate gains through startups," said Daniel Ibri, Founding Partner of Mindset Ventures.
The company also supports the expansion of invested startups to the Latin American market, especially Brazil, where it has a local team ready to support the development of new companies.
"The Brazilian market is huge and lacks good solutions to solve relevant problems in markets, such as healthcare, logistics and agro," Ibri said. "It's a difficult market to penetrate, but with the right partners and local support, we aim to leverage the results of our invested portfolio in an unexplored marketplace."
Mindset Ventures aims for further international expansion as it prepares its first investments in Israel in March and April, where it expects to close deals of at least $1 million with startups from healthcare, agritech, fintech and cybersecurity solutions.
Through its global partnership with Microsoft Accelerator and strong local connections, Mindset Ventures was able to access the best dealflow and resources to analyze more than 70 deals in the past few months and looks forward to adding to this total with its increased global expansion.
About Mindset Ventures
Mindset Ventures searches for great entrepreneurs that wish to innovate, inspire, and disrupt the status quo. As a seed venture capital firm, Mindset Ventures backs startups that need help to grow, scale, and expand their business internationally. It supports the growth and development of groundbreaking companies by working with founders and key executives as actual partners, leading them to great results. Mindset Ventures actively participates in key decisions with the invested startups and provides access to an array of world-class mentors and partners. The goal is to turn great ideas into successful businesses with sustainable strategies.
For more information, please visit http://www.mindset.ventures.