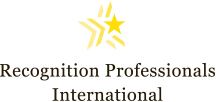 This is an exciting time for RPI and for the many world-wide employee recognition professionals seeking to become certified in the trade. -- Rita Maehling
St. Paul, Minn. (PRWEB) February 10, 2017
Recognition Professionals International the professional association at the forefront of workforce recognition, today announced that all of its Certified Recognition Professional® (CRP) courses are now available online.
"This is an exciting time for RPI and for the many world-wide employee recognition professionals seeking to become certified in the trade, with all of our valuable courses now available in both online formats as well as in-person at RPI's annual conference," said Rita Maehling, CRP, RPI board member and chair of RPI's Learning Action Team. "We know all effective recognition programs involve assessment, strategy, implementation and review. The CRP program is designed to be a guide through this process, for the benefit of organizations and also business providers everywhere."
Goals of the CRP program include:
-- To raise the professional standards of those engaged in employee recognition.
-- To encourage continuing education for professional development.
-- To encourage self-development by offering guidelines for achievement in the employee recognition profession.
-- To identify and award special recognition to those persons who have demonstrated a comprehensive knowledge of those principles and practices of employee recognition and also laws governing and affecting employee recognition.
CRP designation consists of four courses and exams that can either all be taken online, at the 2017 RPI Annual Conference (April 30-May 2 in Fort Lauderdale, FL), or a combination of both. All CRP candidates receive the comprehensive learning guide which includes valuable templates, worksheets and case studies that can be utilized to implement a recognition program based on RPI's Seven Best Practices. Each course is $595 for practitioner premium/business partner members; $750 for basic RPI members and $795 for non-members.
CRP designation demonstrates to leaders, peers and clients a commitment to continuing education and excellence in the discipline of workforce recognition. RPI's program is renowned as the most comprehensive, authoritative resource for individuals seeking to develop and test their skills and knowledge within this field.
RPI offers a webinar featuring testimonials from several CRP graduates. For more information, please visit the official RPI website, http://www.recognition.org.